The International education program for preschool children provides a well-rounded education that fosters critical skills in various subjects while promoting creativity and independence. It prepares children for academic success by encouraging exploration, problem-solving, and self-confidence.
Moreover, parents and students can schedule a visit to International School Saigon Pearl Saigon Pearl International School to experience and explore the educational environment at ISSP.
Read more: Skill development pathway of preschool students at International School Saigon Pearl

The Early Years education in the International Baccalaureate Program (IB)
The Early Years education in the International Baccalaureate Program (IB) is designed to provide young children with a solid foundation for lifelong learning. The program emphasizes inquiry-based learning and is centered on the belief that children learn best when they are actively engaged in their learning.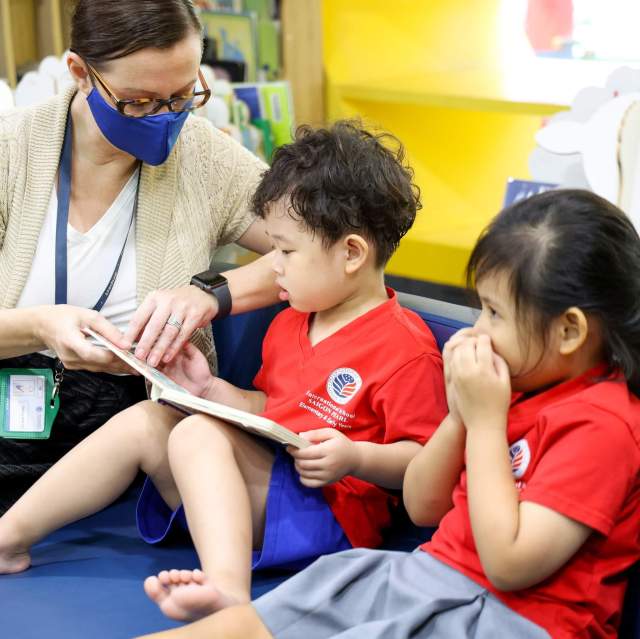 Read more: The curriculum built on IB PYP framework at International Primary School Saigon Pearl
In the Early Years Program, children are encouraged to explore their surroundings and ask questions, developing their curiosity and critical thinking skills. The program also focuses on the development of social and emotional skills, such as empathy and respect for others, to ensure that children are prepared for success in their future academic and personal lives.
The IB curriculum for the Early Years is broad and balanced, covering a range of subjects including language and literacy, mathematics, science, social studies, art, music, and physical education. Children are exposed to a variety of learning experiences, including hands-on activities, collaborative projects, and individual exploration, to foster their creativity and independence.
Overall, the Early Years in the International Baccalaureate Program provides a nurturing and stimulating environment for young children to learn and grow, preparing them for success in their future academic pursuits and beyond.
Reggio Emilia-inspired Approaches
In Reggio Emilia-inspired approaches, learning is viewed as a collaborative process between children, teachers, and parents.  Teachers work to create an environment that supports this type of learning, providing a variety of materials and opportunities for children to engage with. The approach also emphasizes the importance of documentation, with teachers regularly observing and recording children's progress and development. By following the Reggio Emilia philosophy of 'respecting the image of the child', that is, believing that children are strong, capable and full of potential, our teachers allow students to make sense of the world around them in their own way. By observing and listening, rather than directing and instructing, teachers at ISSP fully support our students in finding their own path as they take their first steps on their educational journey.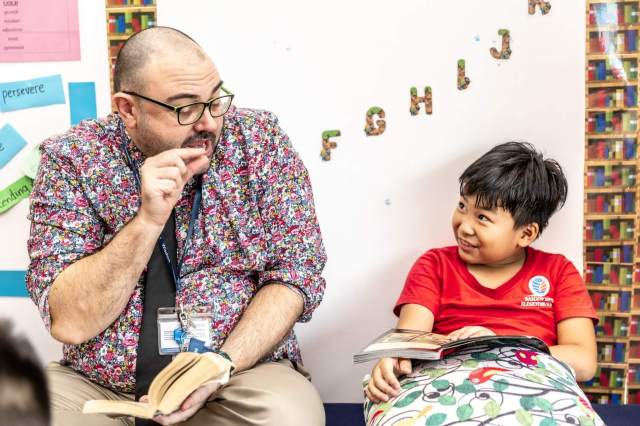 Readmore: What is Reggio Emilia approach? Core values of Reggio Emilia approach
At International School Saigon Pearl, teachers may set up sensory exploration stations where children can touch, smell, taste, and see a variety of materials. This could include exploring different textures, colors, and shapes. Reggio Emilia-inspired approaches have gained popularity around the world for their focus on holistic development and child-centered learning. "The image of the child lies at the heart of our play-based approach, which is inspired by the principles of the Reggio Emilia philosophy. We are influenced by the developmental milestones to successfully achieve learning outcomes. The children's voices are heard and respected which guide us to create authentic experiences and meaningful learning environments" – ISSP Early Years Guiding statement
Motor Skill Development by the Smart Steps Program
The Smart Steps Program is a comprehensive approach to motor skill development in young children. The classrooms in the Smart Steps program are equipped with the best facilities, meeting all the requirements for developing students' motor skills. The program emphasizes the importance of physical activity and offers a variety of fun and engaging activities to promote the development of motor skills. One example of an activity used in the program is obstacle courses. These courses require children to navigate through a variety of obstacles, such as tunnels, cones, and balance beams. This helps children develop their balance, coordination, and spatial awareness. Another activity used in the program is ball games. Children are encouraged to play catch, kick, and throw balls to develop their hand-eye coordination and gross motor skills. In addition, the program offers activities such as dance and yoga, which help children develop their flexibility, balance, and coordination in a fun and engaging way. Overall, the Smart Steps Program provides a wide range of activities to help children develop their motor skills and physical abilities.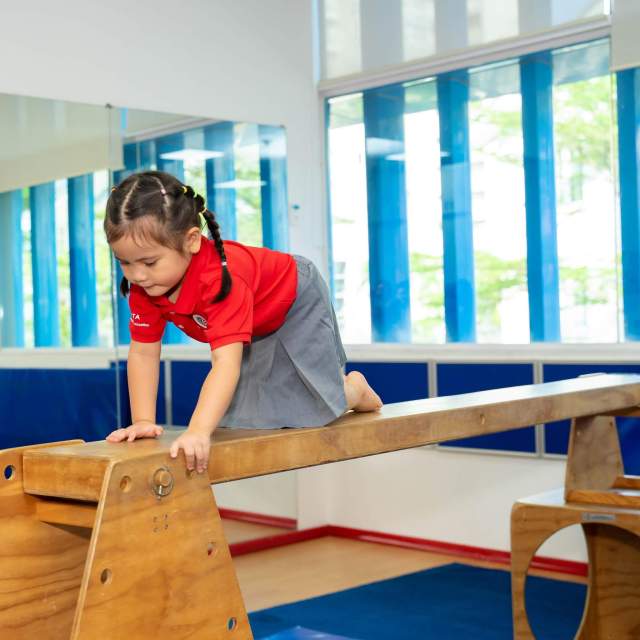 Read more: Outdoor education and activities at International School Saigon Pearl (ISSP) 
Nurturing Creativity and Self-expression
Nurturing creativity and self-expression is a crucial aspect of a child's overall development, and it is something that can be fostered through a variety of activities and approaches. Reggio Emilia-inspired approaches, for example, prioritize creativity and self-expression, providing children with opportunities to explore and express themselves through a wide range of mediums and activities.
One way to nurture creativity and self-expression is through art. Children can be encouraged to use a variety of materials and techniques, such as paint, clay, collage, and sculpture, to express themselves and explore their own creativity. Teachers can offer open-ended art activities, allowing children to create their own unique masterpieces rather than following specific instructions.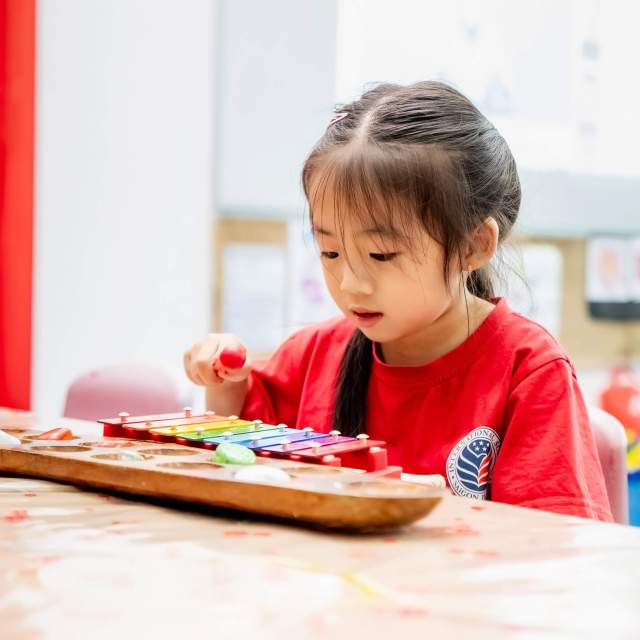 Read more: Inquiry-based learning at International School Saigon Pearl (ISSP) 
Another way to encourage creativity and self-expression is through storytelling and imaginative play. Children can be encouraged to use their imagination and create their own stories, characters, and worlds. This not only fosters creativity but also helps develop language and social skills.
Music and movement can also be used to encourage creativity and self-expression. Children can be given opportunities to move and dance to music, or even create their own music using simple instruments. This allows children to express themselves through movement and sound.
Overall, nurturing creativity and self-expression is a vital aspect of a child's development. It helps to foster confidence, self-awareness, and a sense of individuality. By providing children with opportunities to explore, experiment, and express themselves, we can help them develop into creative, imaginative, and self-assured individuals. 
After-school Activities
When studying at ISSP, besides theoretical lectures in the classroom, children also participate in educational programs and outdoor activities organized by the school. These after-school activities cover a wide range of fields and themes, aiming to help children develop their physical and social skills comprehensively. The outdoor education program at ISSP focuses on developing children's character with three main themes:
Metacognition: Helping children think about what they have accomplished and what they can strive for in the next time.
Resilience: Training children to never give up and choose to challenge themselves.
Self-determination: Training children to make decisions and take meaningful and purposeful actions.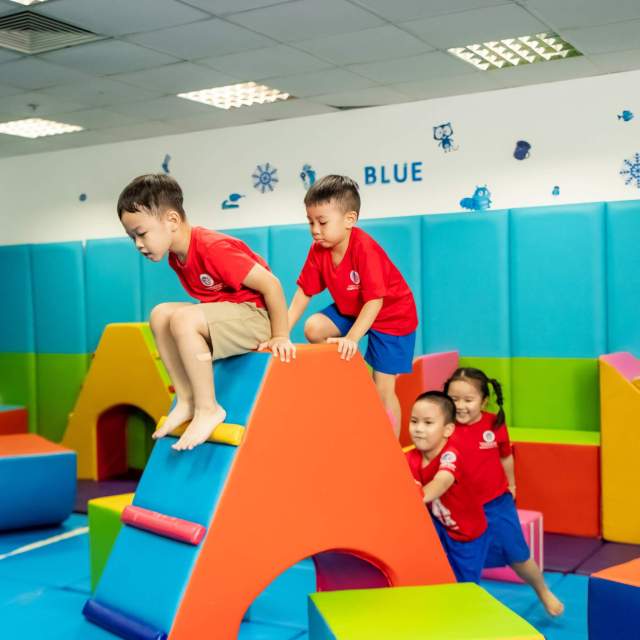 Read more: Preschool and primary school students participate in after school activities at ISSP
The benefits of the outdoor education programs at ISSP include:
Providing children with more time to connect with nature and the environment.

Providing many opportunities for children to improve their physical and necessary social skills.

Encouraging and promoting children to choose activities instead of spending time on phones or computers.

Enhancing opportunities for children to connect and interact with nature.
International School Saigon Pearl as an IB candidate school 
International School Saigon Pearl (ISSP) is proud to be an International Baccalaureate (IB) Young Programme (YP) candidate school. As a candidate school, ISSP is currently undergoing a rigorous evaluation process to ensure that it meets the high standards and requirements set by the IB organization. This process includes regular assessments and monitoring of the school's academic programs, teaching methods, and student outcomes to ensure that they align with the IB's philosophy and mission.
Being an IB PYP candidate school is a significant achievement for ISSP, as it allows the school to offer a world-class education that is recognized globally. The IB program emphasizes the development of critical thinking, communication, and problem-solving skills, which are essential for success in today's rapidly changing world. By implementing the IB program, ISSP is equipping its students with the skills and knowledge they need to excel academically and professionally, both locally and internationally.
With the educational philosophy of "placing students at the center," ISSP is committed to nurturing the intelligence and souls of students through a balanced education program, enabling them to develop holistically and adapt well to an uncertain future. The school's facilities are modernly invested, fully meeting the training and recreational needs of students, including a school library with 18,000 English books, specialized rooms for Music and Art, a multipurpose sports hall, a preschool swimming pool, playgrounds, a football field, and an Innovation Hub equipped with STEAM, Studio, Robotics, and various other rooms and equipment.
In addition to modern criteria, security, convenient location, and the IB international program, parents can rest assured that their children will receive education in an environment that emphasizes personalized learning for each student, with the dedication of a highly qualified teaching staff. ISSP students also have the opportunity to transfer to prestigious high schools in Ho Chi Minh City or anywhere else in the world. 100% of Grade 5 ISSP students are guaranteed admission to reputable member schools within the Cognita Group in Vietnam, including the International School Ho Chi Minh City (ISHCMC) or the American Academy (ISHCMC-AA).
For further information about ISSP, parents can contact the ISSP Admissions Office via: