When having children study at international schools, many parents pay much attention to not only the international curriculum but also the school facilities that can meet the physical development needs of children or not. Therefore, International School Saigon Pearl always focuses on investing and periodically maintaining the school facilities in order to provide a safe learning environment for students. For more information about the facilities at International School Saigon Pearl (ISSP), please read the following article.
Visit International School Saigon Pearl (ISSP) to experience the international curriculum and facilities

Modern facilities at International School Saigon Pearl (ISSP)
International School Saigon Pearl (ISSP) is one of prestigious international schools in Ho Chi Minh City for students from 18 months to 11 years old that is highly appreciated by many parents. ISSP is not only one of 85 school members of Cognita, but also the only international preschool and primary school in Ho Chi Minh City that is fully accredited by two famous education accreditation organizations, namely CIS (The Council of International Schools)  and NEASC (The New England Association of Schools and Colleges). In 2021, ISSP became an IB candidate school to teach IB PYP (International Baccalaureate Primary Years Programme) that is recognized internationally.
>> Explore ISSP's Campus <<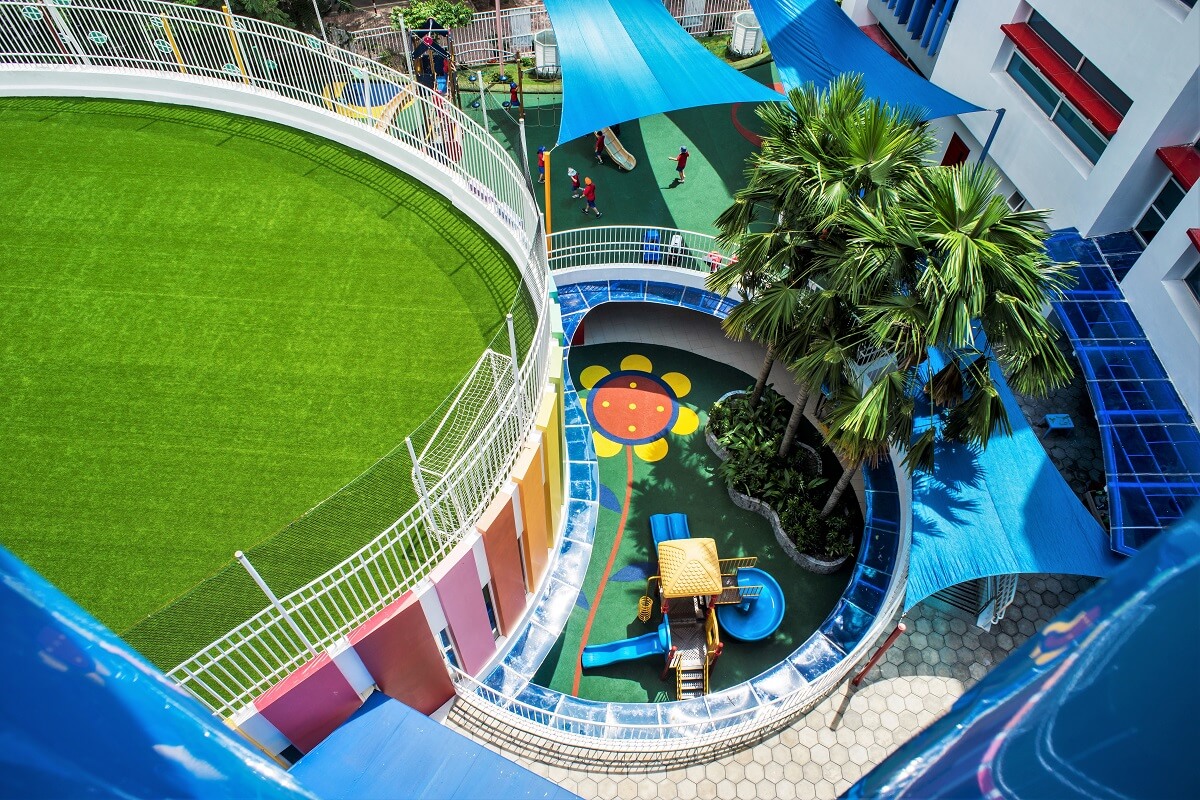 The curriculum at ISSP is an integrated international curriculum that combines the standards of the American standards with the IB PYP framework. The goal of ISSP is to provide students with an international education environment to help them develop comprehensively and thereby conveniently transfer to secondary international schools. Moreover, teachers at ISSP are not only qualified and experienced in their teaching fields with international certificates but also enthusiastic in supporting parents and students.
Besides curriculum and high quality educators, school facilities also play an important role in student development. Therefore, International School Saigon Pearl has always focused on investing in school facilities to support teaching and learning processes as well as help students entertain and keep fit and healthy.
Classrooms: Classrooms at ISSP are fully equipped with technology devices, learning equipment and materials to help students learn as well as interact with teachers effectively.
School library: ISSP's library has more than 16,000 English books with a variety of topics along with many digital learning resources. Full-time librarians are always available to support and give advice when students need it.
Facilities for sports: ISSP has play areas suitable for each student's age. ISSP also has gymnasiums and sports fields such as basketball courts, football fields, volleyball courts and swimming pools, etc. and specialized equipment for these activities.
Specialized classrooms: ISSP also has many specialized classrooms for Visual Arts, Music, Dance, etc. to help students entertain, develop essential soft skills and talent comprehensively.
Technology: ISSP also focuses on investing in information – communication technology (ICT) with the latest in classroom technology and IT infrastructure including iPads, interactive whiteboards, projectors, etc for effective teaching and learning. Besides, IT specialists and ICT labs at ISSP also help integrate 360-degree technology program allowing enhanced and individualized learning for students.
In addition, ISSP's facilities are always maintained and upgraded every year to ensure the safety of students, teachers and staffs.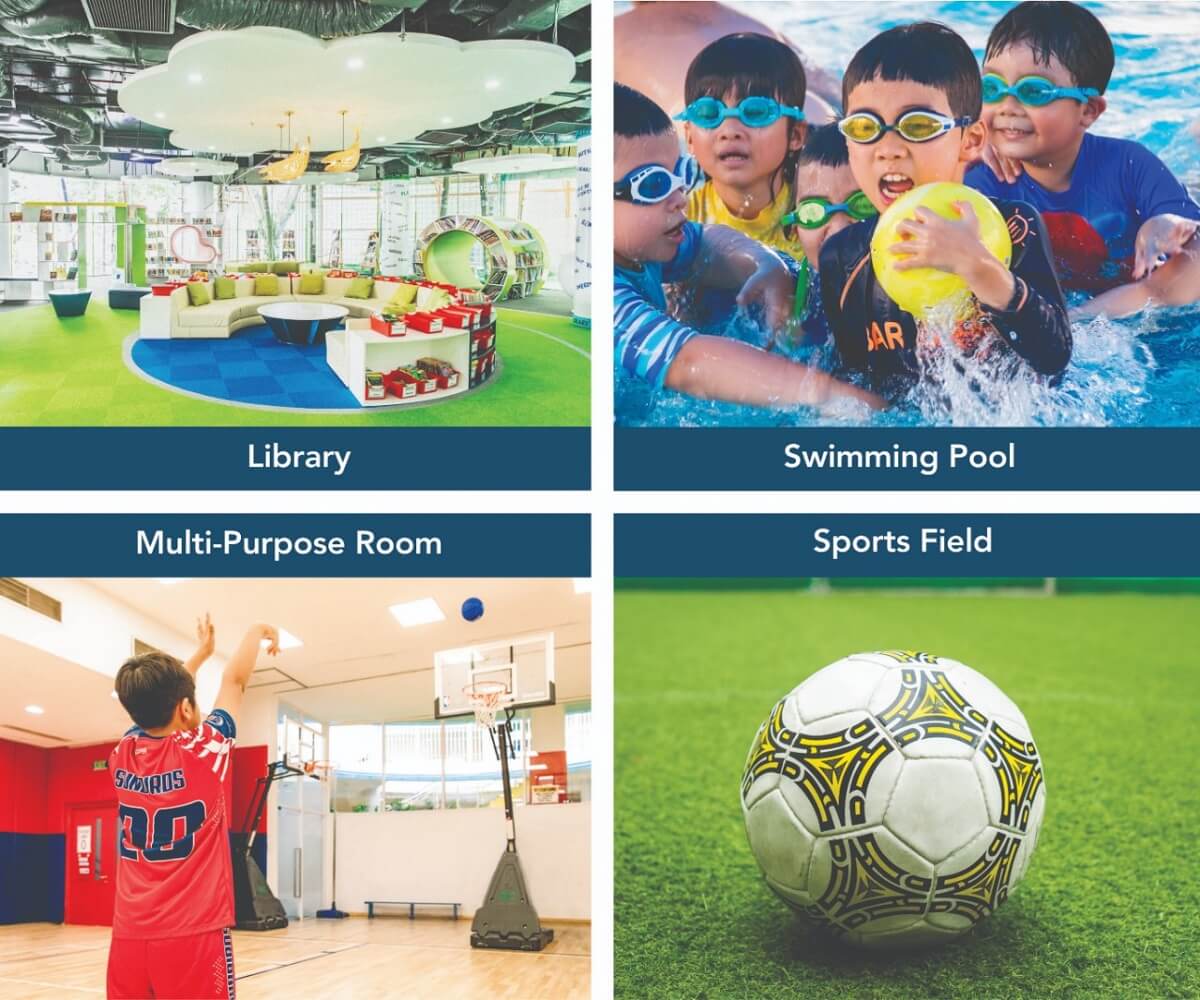 ISSP always welcomes parents and students to visit the school to learn more about the international school facilities as well as the curriculum and teachers at ISSP. To book a school tour or get more information, parents can contact the ISSP Admissions Office via the phone number and email below:
Investing in school facilities to provide a safe learning environment to help students develop comprehensively has always been one of the priorities of International School Saigon Pearl. ISSP hopes that the information about the international school facilities in the above article helps parents better understand ISSP and feel more assured when letting children attend and study here.
Read more: TOP 10 best international schools in Vietnam