In today's highly competitive world, parents often wonder how they can give their children an edge to succeed academically and in life. One common question is, "How to make your kids smarter?" While intelligence is partly genetic, there are many ways parents can help their children enhance their cognitive abilities and improve their academic performance. From reading to socialization and providing a stimulating environment, there are many strategies parents can employ to help their children become smarter and achieve their full potential. In this article, we will explore some effective ways to support your child's learning and development.

How to make your kids smarter?
Make Time for Unstructured Play
Unstructured play, also known as free play, refers to playtime that is child-led and without specific rules or objectives. It is an essential part of a child's development as it helps them to learn and develop various skills, such as problem-solving, creativity, and socialization. During the free play time, children can stay away from electronic devices.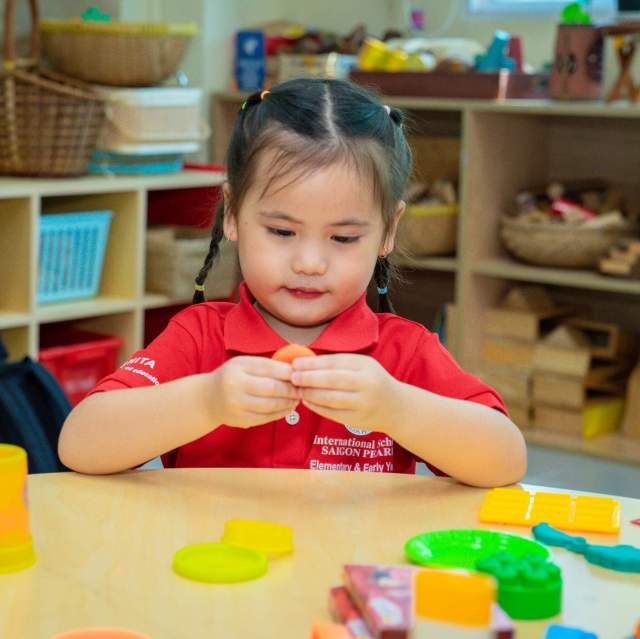 Read more: Skill development pathway of preschool students at International School Saigon Pearl
Nowadays, many parents want their children to have more free play time combined with learning to help them develop naturally, be active, and avoid being passive due to overloading with academic knowledge. Some parents have chosen online learning or homeschooling for their children, but these options may not be suitable for busy parents. Therefore, to support the comprehensive development of children, international schools' educational programs will provide a lot of support for children's learning while playing
Let Them Make Mistakes
Allowing kids to make mistakes can actually help them become smarter. When children make mistakes, they learn from them and develop problem-solving skills. If parents always protect their children from making mistakes, they are depriving them of important learning experiences. Making mistakes is a natural part of the learning process, and when children are allowed to make mistakes, they learn to take responsibility for their actions and develop self-confidence.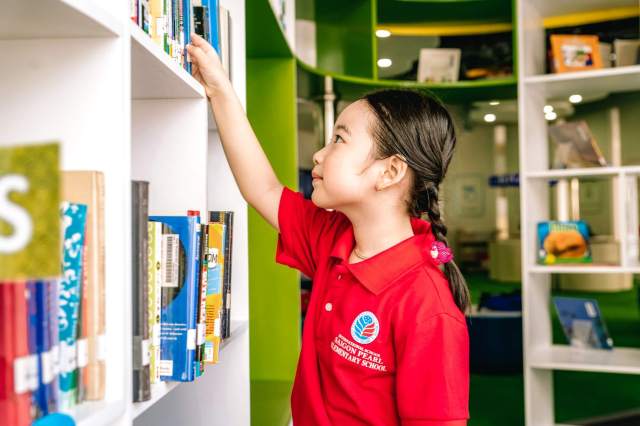 Read more: How does personalized education at ISSP help students develop comprehensively?
Parents should create a safe and supportive environment where their children feel comfortable making mistakes. Instead of always providing solutions, parents can encourage their children to come up with their own solutions by asking open-ended questions. This can help children develop critical thinking skills and learn how to solve problems on their own.
Read to Them Early and Often
Reading books to children from a young age is a beneficial practice that has been proven by many studies. Reading helps children develop language and listening skills, builds vocabulary, inspires creativity, and improves cognitive skills. NIH research also demonstrates a correlation between reading and intelligence. Reading leads to smarter children.
As your child grows older, encourage them to read to you. This helps them develop a deeper understanding of language and the story, and provides a great bonding opportunity. To keep your child interested and engaged in reading, make regular trips to your local library and let them choose the books they want to read.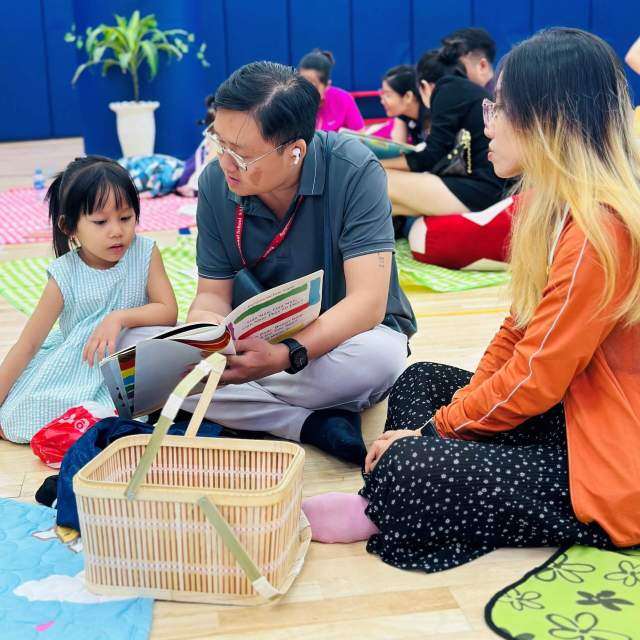 Read more: Inquiry-based learning at International School Saigon Pearl (ISSP) 
Eat Dinner Together
With busy life and work commitments, parents are often too busy to have a simple family meal. However, during a child's development, family meals can be a factor that helps children nurture their cognition and mental health. Researchers have shown that children who regularly have family meals have better communication skills, more confidence, and become smarter. In addition, family meals can strengthen family bonds, and parents can listen to their children's sharing, leading to a stable emotional life and reducing the likelihood of future risky behavior. Therefore, parents should take the time to have a meal with their children to give them a wonderful childhood with the family. 
Read more: TOP 5 international preschools and kindergartens in Ho Chi Minh City
Get Them Moving
Is physical exercise the answer to the question "how to make your kids smarter"? While exercise is known for its physical benefits, it also has emotional and cognitive benefits. Regular aerobic exercise can improve a child's memory and learning ability, as well as help them focus better in school. Taking breaks for 5-minute exercises throughout the day is a simple way to ensure your child gets enough physical activity.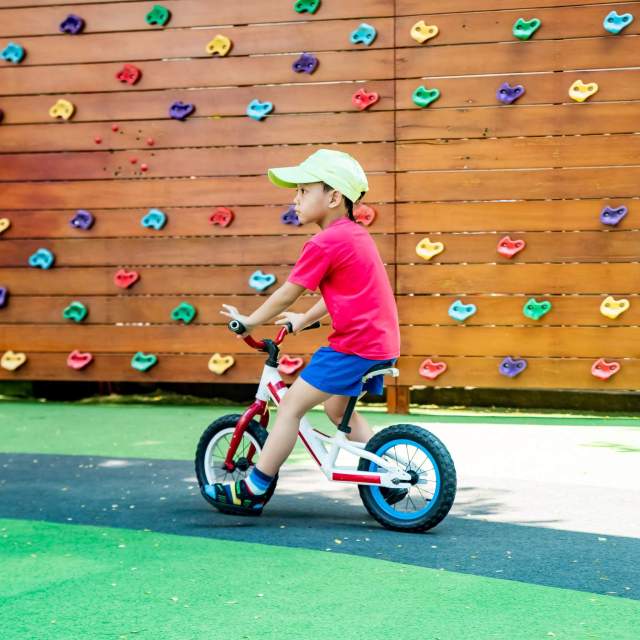 Read more: Preschool and primary school students participate in after school activities at ISSP
Encourage your child to participate in extracurricular activities that involve exercise, such as joining a team sport or a local running club. Exercise is not only great for the body, but also for the mind, as it can help reduce stress and promote relaxation. Recognizing the importance of this, international schools often incorporate outdoor activities and physical exercise alongside academic curriculum to help students maintain a healthy balance between learning and physical activity.
Establish a Good Bedtime Routine
One of the habits that can benefit not only children but also adults in terms of physical and mental health is getting enough and proper sleep. Establishing a regular resting time for ourselves will gradually make our biological clock function scientifically. The result of a good night's sleep is intelligence and the ability to concentrate on the study of children.
According to recommendations, the appropriate sleep hours for children by age range as follows:
Preschool

children: 10-13 hours

Elementary school children: 9-12 hours

Middle and high school students: 8-10 hours.
Exercise Their Brains
Just like the body, the brain needs to be "exercised" as well. An important factor in answering the question of "how to make your kids smarter" is the brain. To nurture a smart child, training their cognitive abilities is important. Simple activities like playing board games, searching for differences in images, solving puzzles, and assembling Lego blocks will make children think about how to solve problems to win, thereby allowing their brains to establish details to accomplish the goal.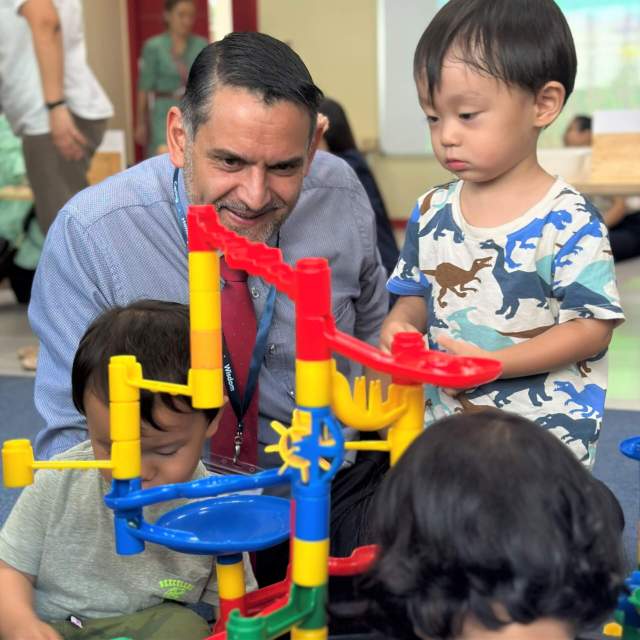 Read more: How does personalized education at ISSP help students develop comprehensively?
Enroll Them in Music Lessons
Researchers have found that learning and playing music helps children build cognitive abilities by teaching them how to read and combine musical notes, improving their reading comprehension and creativity. In addition to educational benefits, learning and playing music also provides artistic benefits that allow children to develop their own skills. 
Read more: Preschool and primary school students participate in after school activities at ISSP
Go Exploring
How to make your kid smarter? It's about taking them out of the classroom. By allowing children to participate in outdoor field trips to explore nature, these trips can help expand their minds through curiosity and new experiences in a different environment. Hiking, visiting museums, zoos, and aquariums offer hands-on, immersive experiences that support learning. These activities are also a great way to spend time together. 
How do teachers in International Schools Saigon Pearl make students smarter?
Located in the Saigon Pearl residential area, Binh Thanh District, Ho Chi Minh City, Saigon Pearl International Preschool and Elementary School (ISSP) is the choice of many parents seeking a high-quality international learning environment for children aged 18 months to 11 years old (Preschool – Grade 5). ISSP takes pride in being a candidate school for the International Baccalaureate (IB), with dual accreditation from two reputable global educational accrediting organizations: CIS and NEASC. This ensures that ISSP fully meets the global standards of a genuine international school.
ISSP applies all the above methods to help students develop their intelligence comprehensively. Through the Reggio Emilia education program, students are encouraged to actively participate in learning and exploring the world. This educational method allows children to freely create according to their imagination. Teachers support students as guides and provide information for them to practice. Children will learn and get acquainted with the environment and the interaction between themselves and nature, such as gardening, digging, and watering, which will provide them with a rich experience that can only be found at school, thereby creating enthusiasm for learning. In addition to being exposed to the Reggio Emilia education method, ISSP also organizes after-school activities (ASA) every day from 3:15 pm to 4:15 pm. The after-school activity program allows students to discover their talents through various exciting clubs.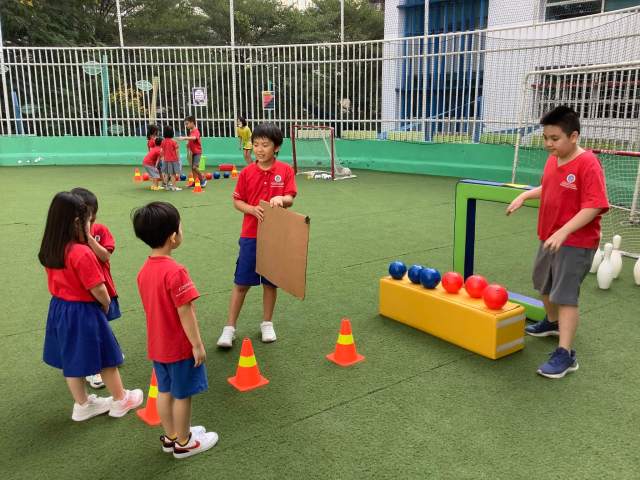 Read more: After-school Activities In Ho Chi Minh City
With the educational philosophy of "placing students at the center," ISSP is committed to nurturing the intelligence and souls of students through a balanced education program, enabling them to develop holistically and adapt well to an uncertain future. The school's facilities are modernly invested, fully meeting the training and recreational needs of students, including a school library with 18,000 English books, specialized rooms for Music and Art, a multipurpose sports hall, a preschool swimming pool, playgrounds, a football field, and an Innovation Hub equipped with STEAM, Studio, Robotics, and various other rooms and equipment.
In addition to modern criteria, security, convenient location, and the IB international program, parents can rest assured that their children will receive education in an environment that emphasizes personalized learning for each student, with the dedication of a highly qualified teaching staff. ISSP students also have the opportunity to transfer to prestigious high schools in Ho Chi Minh City or anywhere else in the world. 100% of Grade 5 ISSP students are guaranteed admission to reputable member schools within the Cognita Group in Vietnam, including the International School Ho Chi Minh City (ISHCMC) or the American Academy (ISHCMC-AA).
ISSP always encourages parents to visit the school in person, to meet the faculty and observe firsthand the teaching and learning activities, as well as the campus and facilities. To schedule a school visit, parents can contact the Admissions Office through the following methods:
Phone number: +84 (028) 2222 7788

Email: admissions@issp.edu.vn