Investing in high quality education for children in early years plays an important role in their comprehensive development. Therefore, choosing an international school with high quality international education programs for children in preschool and primary school levels is the choice of many parents. In this article, International School Saigon Pearl (ISSP) will introduce to parents 3 international education programs for primary education recognized globally.
Visit International School Saigon Pearl (ISSP) to experience the international curriculum and facilities

International Baccalaureate Primary School Program (IB PYP)
The International Baccalaureate Program (IB Program) is an international education programthat has been created since 1968 in Switzerland. Until now, there are 5,175 schools in 157 countries worldwide that apply this program in their curriculum and fully recognize it.
In the IB program, there are 4 sub-programs, which can be implemented independently or in combination, including Primary Years Program (PYP), Middle Years Program (MYP), Diploma Program (DP), Career-related Program (CP). The International Baccalaureate Primary Years Program is applied to international primary schools for students aged 3 to 12.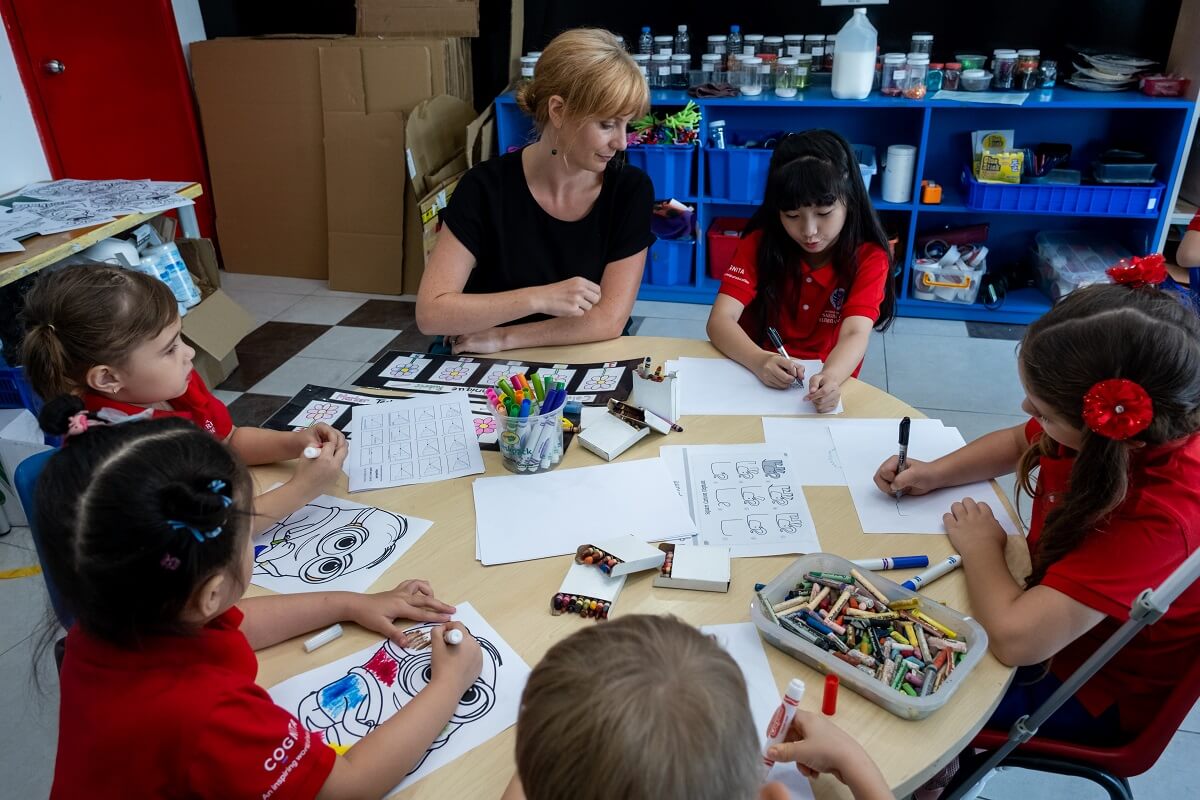 The IB PYP is designed to help students develop the knowledge, conceptual understandings, skills and attributes of the IB learner profile to study and work in an international environment.
Besides, there are many practical benefits of the IB PYP to primary school students which are listed below.
It is an internationally recognized education program that gives primary school students better opportunities to transfer and continue their studies at international high schools in their hometown or other countries.
This international education program helps students develop comprehensively with inquiry-based learning to become active learners. At the same time, it also helps students develop essential soft skills such as critical thinking, communication, problem solving, research and analysis, teamwork, etc.
It offers a transdisciplinary approach with real-life contexts which helps students explore and much more understand themselves, other people and the world. Students enrolled in IB PYP are often more open-minded with an international mindset.
It supports preschool students aged 3 to 6 with their unique needs and potential. The IB PYP framework allows teachers to choose appropriate approaches that help preschool students develop comprehensively at their own pace.
It allows over 7-year-old students to learn more than one language which helps them develop multilingualism and cross-cultural communication as global citizens.
Currently, ISSP is a candidate to tech the IB Program, find out more information at Kindergarten & Elementary Education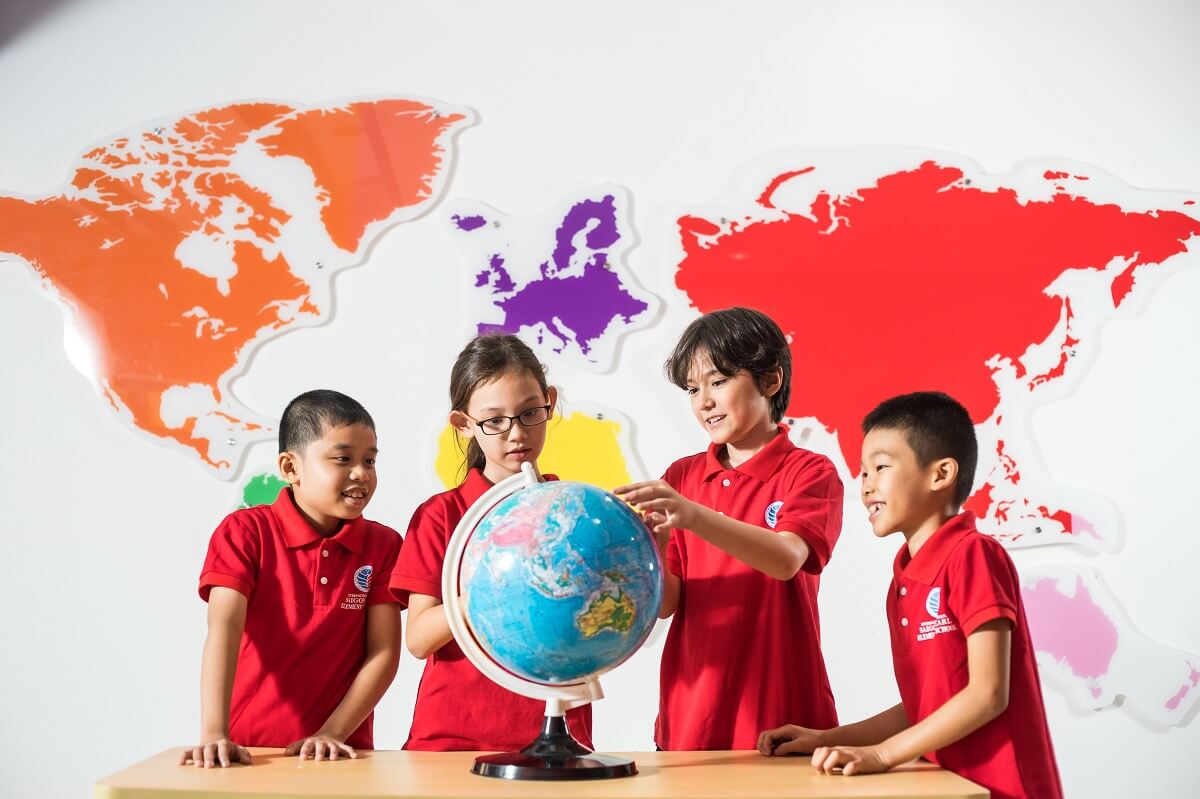 Read more: TOP 5 international preschools and kindergartens in Ho Chi Minh City
Cambridge Primary
Cambridge Primary is an international education program that helps primary school students develop language, numeracy and scientific knowledge similar to students in developed countries. All subjects are taught entirely in English, including the following.
Mathematics: The framework of this subject consists of 5 strands as Number, Geometry, Measure, Statistics and Probability.
English: With Cambridge Primary English, primary school students will develop all 4 skills including listening, speaking, reading and writing as a whole. Thereby, they can use English to communicate confidently and effectively as well as gain more knowledge about different cultures around the world.
Science: This subject includes 6 main strands as Biology, Chemistry, Physics, Earth and Space, Thinking and Working Scientifically, and Science in Context.
The Cambridge Primary program is now expanding and adding new subjects including Art and Design, Computing, Digital Literacy, English as a Second Language, Global Perspectives, Music and Physical Education. All these subjects are designed in detail and fully with a clear roadmap, helping children acquire knowledge and develop the essential skills in each subject.
After completing the Cambridge Primary program, students will be involved in assessment with Cambridge Primary Progression Tests and Cambridge Primary Checkpoint. Students who pass the exam will be granted a Cambridge Primary Checkpoint certificate with permanent validity. This creates favorable conditions for students to easily enroll in international high schools in the home country and worldwide.
International Primary Curriculum (IPC)
The International Primary Curriculum (IPC) is known as a comprehensive, creative, thematic topic-clustered international educational program for students from 5 to 11 years old. Up to now, the IPC program has been applied in the curriculum of more than 1000 international schools in more than 90 countries around the world.
The teaching and learning process of the IPC is very structured and well-organized. Each learning topic will be set to a specific learning goal.
More specifically, the learning goal of the IPC is divided into 3 unique sections below.
Subject Goal: After studying IPC, students are able to acquire knowledge and develop skills related to 9 subjects including Art, Geography, History, ICT and Computing, Music, Physical Education, Science, Technology and International.
International Goal: IPC helps students move toward national, international, global, and intercultural perspectives.
Personal Goal: IPC provides values ​​that help students find the essential elements to become a modern global citizen. In addition, students are also fully equipped with knowledge and appropriate life skills to help them to thrive in an ever-changing world. There are totally 8 personal goals in IPC including Enquiry, Resilience, Morality, Communication, Thoughtfulness, Cooperation, Respect and Adaptability.
International School Saigon Pearl as an IB candidate school to teach IB PYP
International School Saigon Pearl (ISSP) is an international school of Ho Chi Minh City belonging to Cognita which is the long-standing international education group in the UK with more than 85 school members worldwide. Located in Binh Thanh District, ISSP is the only international preschool and primary school in Ho Chi Minh City that is fully accredited by two prestigious international accreditation organizations, the Council of International Schools (CIS) and the New England Association of Schools and Colleges (NEASC). Currently, the school is also a candidate to teach the International Baccalaureate Primary School (IB PYP) which is recognized worldwide.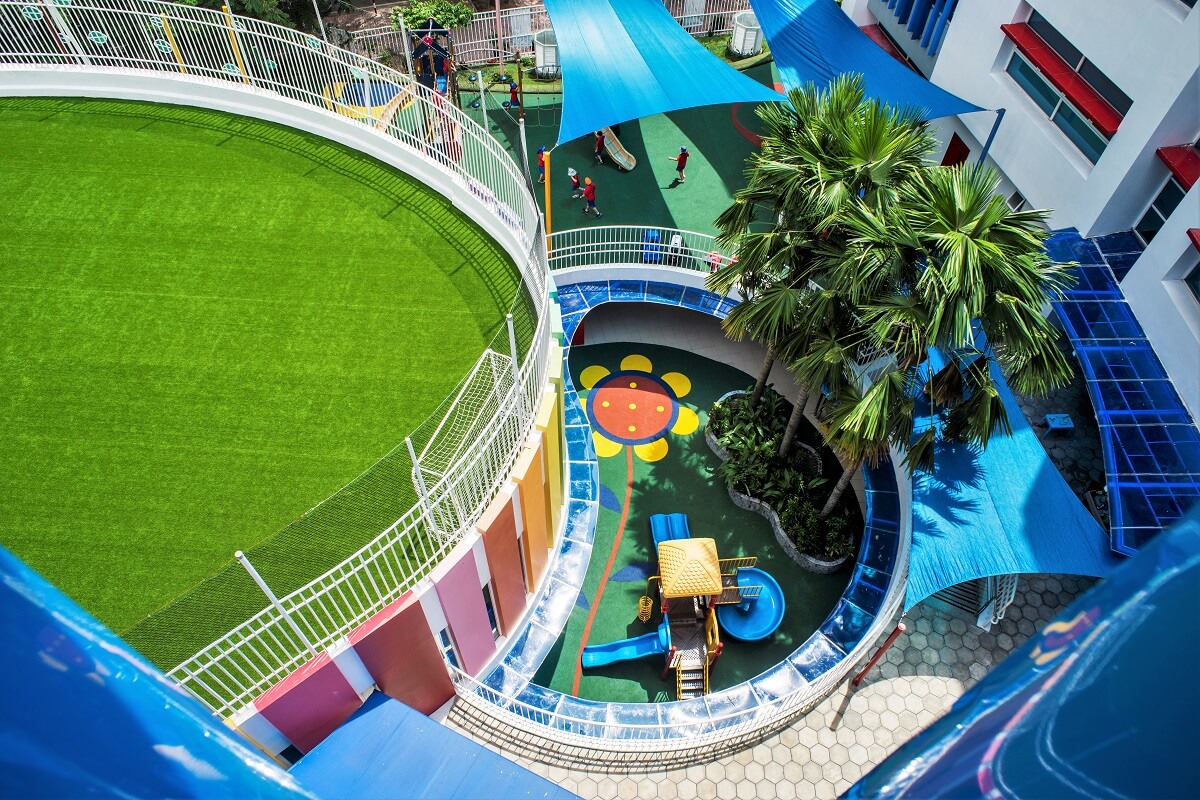 Besides, the curriculum at ISSP is an integrated international curriculum that combines American and Vietnam standards with the above-mentioned IB PYP framework. This curriculum is designed to help students develop comprehensively in knowledge, physical, personality and life skills to become global citizens.
International School Saigon Pearl always welcomes parents to visit the school to experience the facilities as well as the curriculum at ISSP. In order to book a school tour or get more information, parents can contact the ISSP Admissions Office via:
The above article provides information related to popular international education programs for international primary schools that are recognized globally today. Hopefully, after reading this article, parents will acquire more new and useful knowledge about IB PYP, Cambridge Primary and IPC so that they can feel assured to let their children attend international schools applying these programs.