Many parents pay much attention to selecting preschool for their children, because preschool is the first level of education that plays an important role in the comprehensive development of children. Kindergarten is not only an environment that affects children's psychology but also a place where children prepare the foundation of knowledge and skills for the next level of education. Therefore, international preschools are often the preferred choice of parents with the purpose to provide their children a learning environment that helps them develop fully and comprehensively in both knowledge, personality and skills. However, many parents are still wondering whether to let their children study at international preschools. To answer this question, please read the following article of International School Saigon Pearl (ISSP)..

Should parents let their children study at international preschools? What are the advantages of international preschools?
1. International curriculum
The most outstanding advantage of international preschools is the academic curriculum following the standards of leading countries in education such as the US, UK, Australia, France, Canada and so on. This helps preschool children develop intellectuality, personality, emotionality and soft skills to be able to study or work in an international environment and become a socially responsible global citizen.
In addition, preschool children at international schools are taught with modern methods, focusing on helping them develop comprehensively in knowledge, personality and social skills. In particular, Reggio Emilia and Montessori are two popular educational methods being applied in many international preschools today. For example, with the Reggio Emilia method, children are the center of the education while teachers and parents play a role as mentors. Children will be actively learning, creating, exploring the world around them thereby training their independent thinking ability and problem-solving skills based on their own curiosity, imagination and observation. Children also experience many different forms of learning through painting, sculpture, modeling and are encouraged to express their different emotions. This is also a factor that helps children develop successful communication skills from understanding the feelings of people around them.
Besides, children also have a chance to get used to friends from many countries and are exposed to many different cultures. This will make it easier for children to integrate as a global citizen in the current international integration trend.
Read more: What is the IB program? What are the benefits of IB program for students?
2. Modern and comfortable facilities
Facilities are always the advantages at international preschools in order to meet the needs of developing children on both the physical and mental side in the best way. If parents are still wondering whether to let their children study at international preschools, a visit to the international preschools with modern facilities will make them want to let their children enroll right away.
Most international preschools have advanced, modern and safe facilities. Some common types of facilities are listed below.
Classrooms, laboratories, libraries, etc. for learning purposes
Football field, swimming pool, function room, etc.for learning and entertaining activities
Specialized rooms at the school such as vocal, painting, drama, martial arts, chess, yoga, etc. that helps children practice thinking and develop their own talents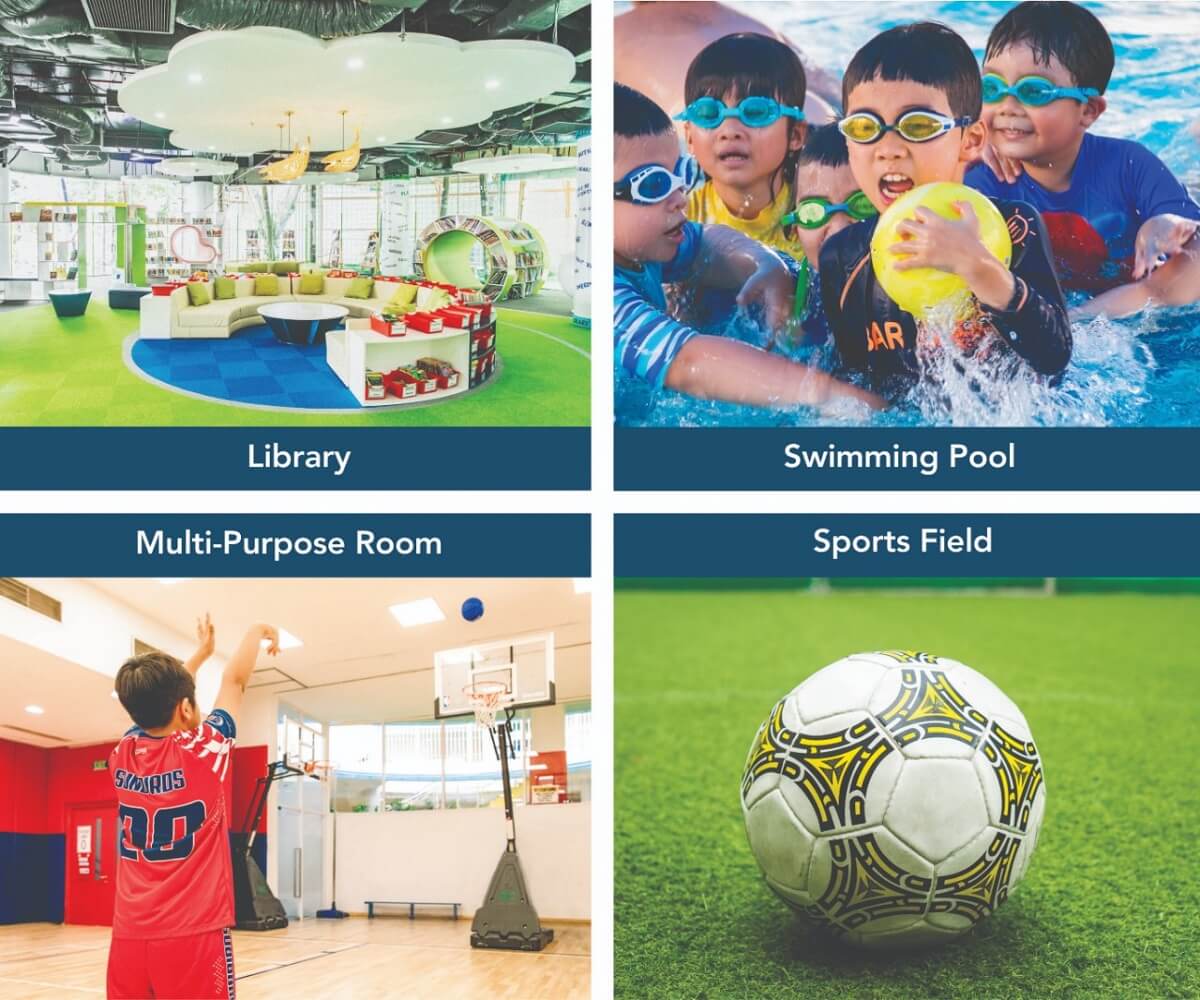 3. Professional and dedicated teachers
Preschool teachers are important mentors who greatly influence the growing process of children. Dedicated teachers will help children build a good foundation for the next level of learning in terms of psychology, personality, knowledge and skills. Therefore, one of the factors that helps parents make the decision to let their children study at international preschool or not is the teachers there.
In international preschools, all teachers must have qualifications in their teaching subjects and international teaching certifications such as TESOL, TEFL or CELTA. They also have to thoroughly surpass global background checks by the world's leading organizations such as First Advantage. They are also trained about safeguarding and child protection programs as well as monthly psychological programs related to children and so on. With a professional level, understanding of children psychology, creativity and engaging teaching methods, teachers at  international preschool will help promote children's eagerness to learn and explore in more active and effective ways.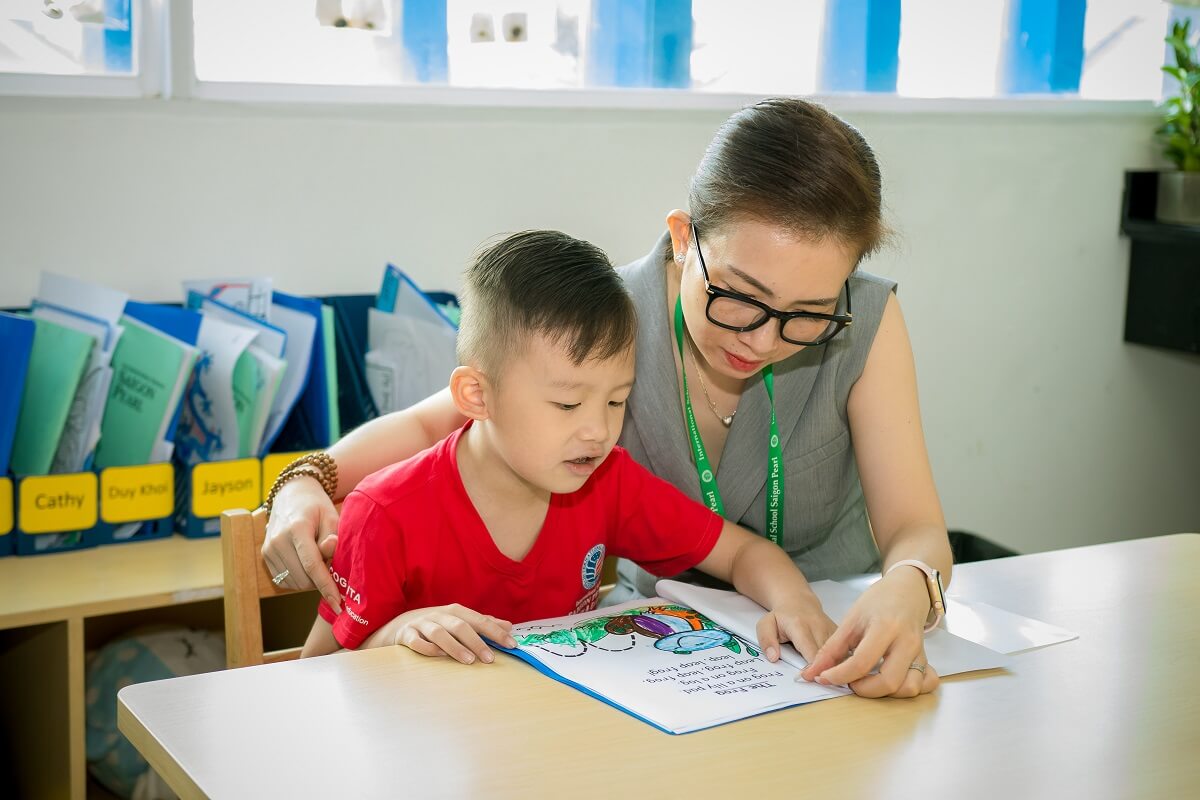 Read more: TOP 5 international preschools and kindergartens in Ho Chi Minh City
4. International educational environment
International preschools provide an international educational environment to help children to develop comprehensively on the way to becoming a global citizen. The number of children in a class at the international preschool is about 15 to 20, ensuring that children are fully cared for and have an environment to develop.
In addition to in-class learning and special subjects, international preschools also have picnic programs, summer programs, sightseeing programs to help children develop physical skills and understand more about the world as well as develop soft skills like independence, problem solving, teamwork and so on.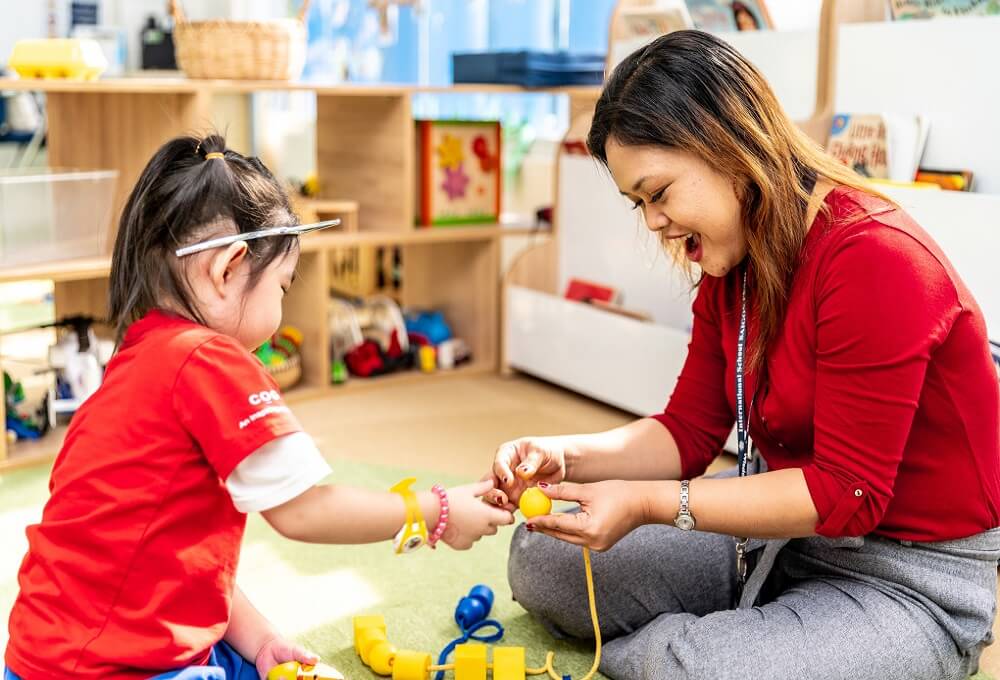 5. English practice for children
According to research by psychologist Dr. Elaine Schneider – child language expert in the US and Associate Professor PhD Tran Thi Thu Mai – Vice Dean of Education Psychology Department at Ho Chi Minh City University of Education, parents and teachers should let children be exposed to English as soon as possible. Young children often grasp the information around them very quickly and sensitively. If children learn a second language in parallel with their mother language, it will help them develop their language abilities and logical thinking when they grow up.
Therefore, teaching and learning activities in classes at international preschools are 100% in English or bilingual with native speakers. The English environment will help children gain good foreign language skills for studying or working abroad in their future on the study path.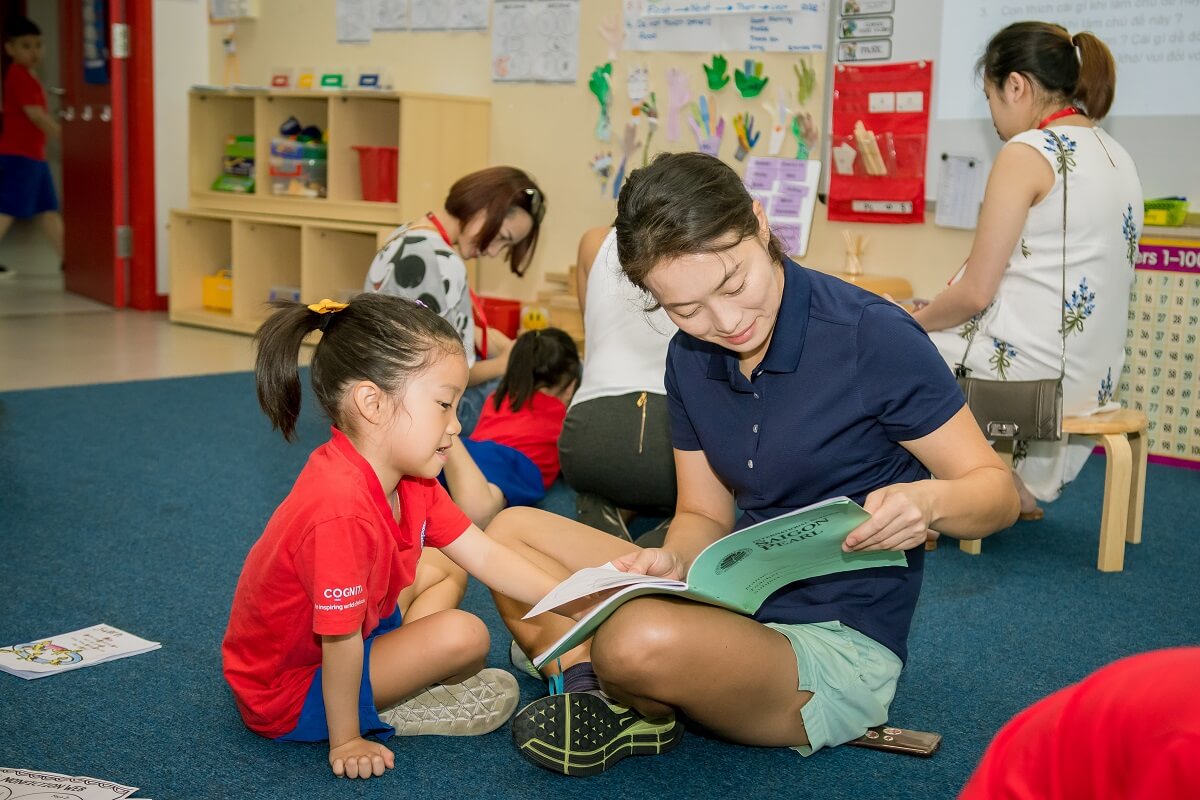 International preschool tuition fee
Currently, the relatively high tuition fees at international schools (about 150 to 400 million VND per year) are often the biggest obstacle for parents when deciding whether to let their children study at international preschools. Parents should be clear that letting their children study at international school is a long-term investment with preeminent benefits. However, parents should consider the financial ability of the family to make an appropriate decision.
Should parents let their children study at international preschools? Problems parents often worry about international preschools
Difficulty in school transferring: The popular problem many parents worry about international preschools is school transferring, particularly from international preschools to public ones. Unlike other levels of education, the procedure for preschool transferring is relatively simple. To transfer schools for their children, parents only need to prepare a transferring application and some other necessary documents (if any) based on the transferring regulations and admission procedure at the old school and the new one.
Children in trouble with a disorder between English and Vietnamese: Many parents are concerned that when letting their children study at international schools with 100% English, they will have problems in communicating and using Vietnamese such as speaking Vietnamese poorly or not being able to read and write Vietnamese. The appropriate solution is that parents should choose international preschools offering additional Vietnamese lessons as a mandatory part of the curriculum. At the same time, the teachers and parents should help the children distinguish clearly ​​English and Vietnamese. Parents and teachers should only use one language in communicating with children and avoid using two languages at the same time. If the learning program at school is 100% English, parents should spend time talking with their children in Vietnamese at home. This will help children develop and master both English and Vietnamese bilingualism naturally.
The above article from International School Saigon Pearl has helped parents understand the benefits as well as limitations of international preschools. ISSP hopes that parents have appropriate answers to the question whether to let children study at international preschools. Parents should also take the time to talk and listen to children's interests to decide on the most suitable preschool for them with comprehensive development.