The Montessori method was developed in the 1900s. It is famous for being a child-centered method in education. Every day, more and more parenting websites, mommy YouTube channels, and Instagram influencers are rediscovering this century-old educational method. So what is Montessori method? To learn more about this method, please read this article from International School Saigon Pearl (ISSP).
Visit International Preschool Saigon Pearl (ISSP) to experience the education applied Reggio Emilia method today

>> Find more about education method ISSP applied in Early Years Curriculum
What is Montessori method?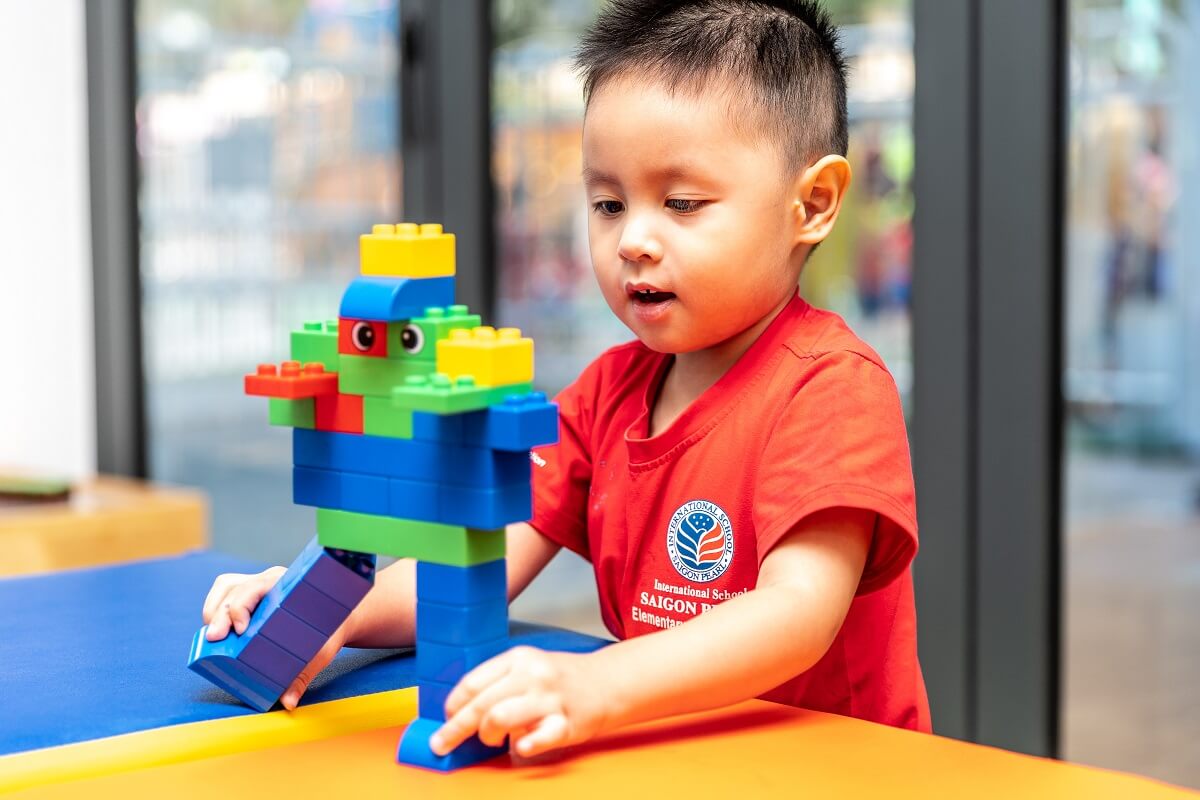 The Montessori method is an educational method that mainly focuses on independence, hands-on learning and an environment for children development. This method was originally developed by Maria Montessori. Born in Italy in 1870, Maria Montessori was one of the first women to graduate from the University of Rome Medical School. Thanks to the positive outcomes of Montessori's method, her approach became well-known across the globe. Until this day, her legacy is being carried on by the Amsterdam-based Association Montessori Internationale (AMI) as well as many other educational institutions, development specialists, teachers, and parents.
Readmore: What is Montessori? Comparison of Montessori and Reggio Emilia teaching and learning approaches
Principles of Montessori method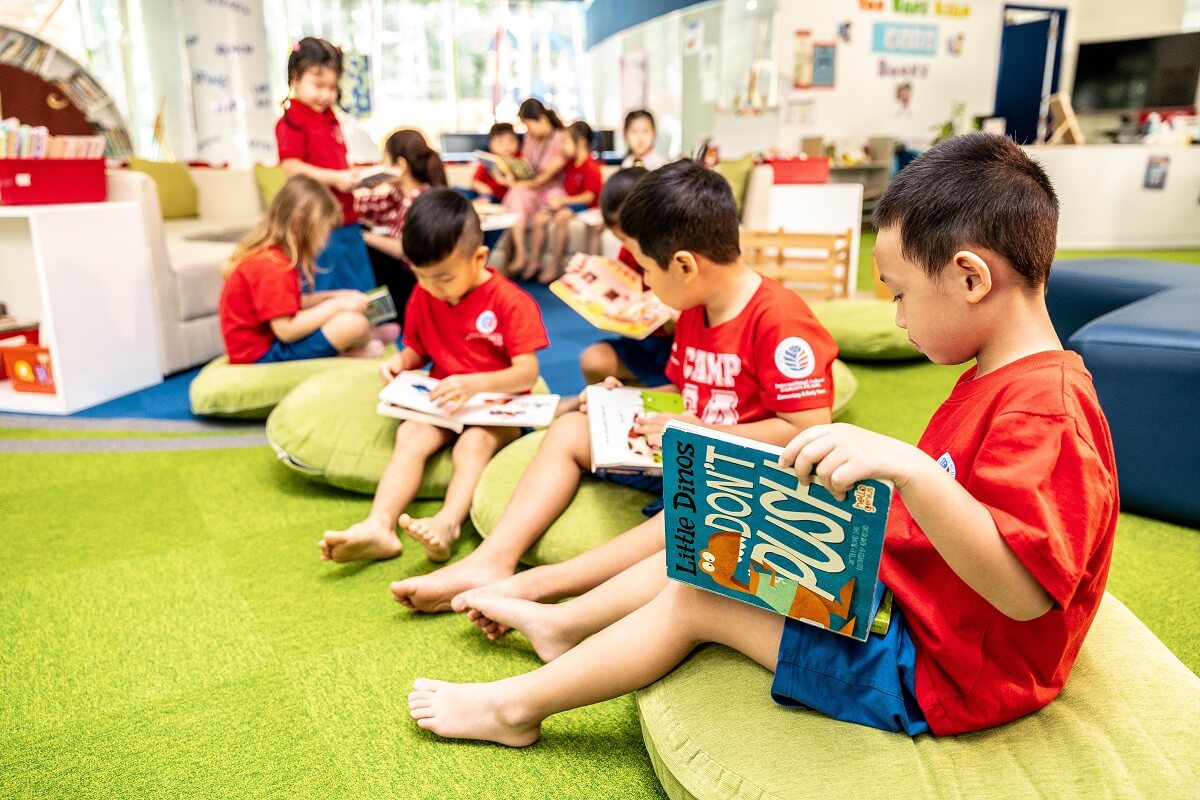 1. Play is work
According to Maria Montessori, play is the way children learn with a natural desire for knowledge, which should be supported by the appropriate tools and materials. Therefore, the play should be taken seriously since it is the way the children express themselves.
2. Prepared environment
The Montessori method largely relies on a well-prepared environment in which children can move freely and act independently.
The Montessori environment should be structured and orderly as well. It may seem counterintuitive to the "freedom of movement" concept. However, toddlers enjoy order and routine, which helps them in navigating the world they are living in.
3. Independence
Montessori education promotes independence. It encourages toddlers to explore and teaches them to be responsible for themselves, their belongings, and the environment. Practical activities such as sweeping or personal care are frequently included in the Montessori schedule.
The Montessori approach's golden rule is "Never help a child with a task at which he feels he can succeed."
4. Hands-on learning
In the Montessori approach, it is believed that children learn through experience. From birth to the age of six, children can learn new things effortlessly, unconsciously and simply by being in the right environment and having opportunities to explore. This concept is called "the absorbent mind" by Maria Montessori.
5. Observation
Raising children according to the Montessori philosophy involves paying close attention to them and noticing what they are interested in.
There are times when the child is particularly interested in one type of activity, also known as sensitive periods. Through the process of observing the children, parents and teachers can support the development of the skill they are currently focused on. It can be climbing, transporting things, focusing on small details or language and so on.
6. Freedom within limits
In the Montessori approach, freedom does not mean children are free to do whatever they want. Instead, children are allowed to choose one of many options that are approved and good for them.
Montessori educators and parents are guides. The guides can set the right conditions and point children in the right direction, but the choices of children must be respected.
7. Respect
The Montessori approach emphasizes the importance of mutual respect between the child and the parent or the teacher.
It also implies that teachers and parents should recognize each child as a special individual with his or her own set of needs, abilities, and learning style.
Benefits of Montessori method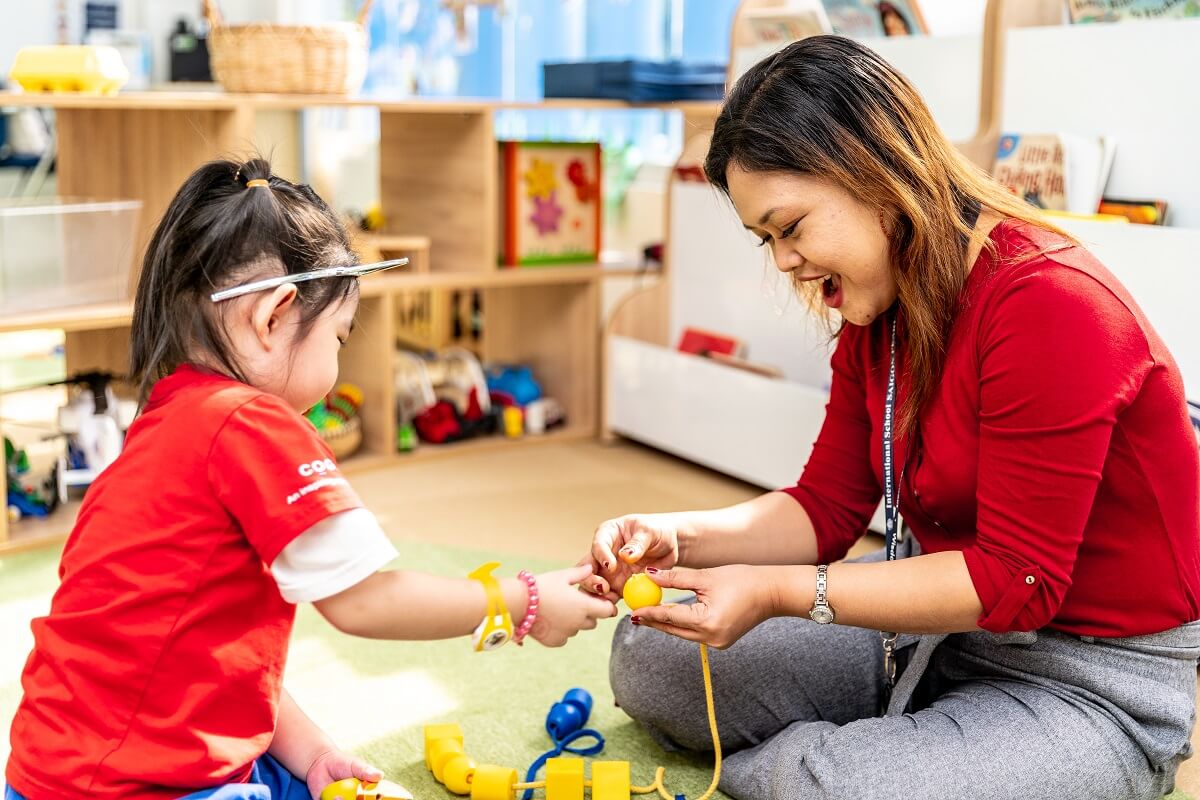 1. An emphasis on hands-on independent learning
Montessori classrooms are well-known for the aesthetic appeal, which includes plenty of natural light and space.
According to Karen Ricks, founder of an international Montessori school in Japan, "Creating a beautiful and accessible environment is of paramount importance, as children direct their own learning with the help of meticulously designed learning aids".
2. Enhanced social interaction
It is often noticeable that children get fascinated by what other children are doing. Therefore, children of different ages are put in the same learning environments. According to Stepien, most Montessori classrooms are mixed-age and designed to promote peer-to-peer learning. This arrangement can naturally lead to growth that would not be possible in a more evenly-aged classroom.
3. Independence is a mainstay
In the Montessori classroom, most of the learning process is self-directed, children can gain a sense of confidence and independence in their abilities much faster than they would in a traditional school setting.
4. A cultivated love for learning
The Montessori approach strives to promote children's love for learning. This benefit of the Montessori method can stay with children for the rest of their lives, and become a driving force in a secondary education, career, job training and so on.
5. Inclusive of special needs
From the very beginning, Maria Montessori's educational vision included children with special needs. She not only studied and researched intellectual and developmental disabilities, but she was also the co-director of an institute for special education teachers. Therefore, many of the tenets of Montessori education are beneficial to students with special needs.
Montessori students with special needs have less pressure to keep up and more freedom to learn and grow at their own pace. This is thanks to the fact that they are grouped with children of different ages and have the same teacher for three years at a time. The continuity of Montessori classes can also help students with special needs form close bonds within a safe and stable learning environment.
Additionally, Montessori's "follow the child" philosophy allows all children to receive an individualized education. Each child's name will appear in a Montessori instructor's lesson plan, along with goals and ideas for their learning style. This is especially beneficial for students with special needs.
Comparison between Montessori and Reggio Emilia methods
Both Montessori and Reggio Emilia are Italian educational methods and famous for being child-centered and nurturing. They promote self-guided learning by providing students the right environment and community. Children in Montessori and Reggio Emilia classrooms are not graded or tested. Instead, their progress is tracked through documentation and portfolio development.
Beside familiarities, there are differences between Montessori and Reggio Emilia approaches, as below:
1. Curriculum
With Reggio Emilia approach, there is no given curriculum. The lessons are evolved based on the interest and response of students. Children are regarded as active learners and do not adhere to a strict curriculum. Whilst, teachers are supporters and guide children to explore.
On the other hand, with Montessori approach, there is a general curriculum including math, language, practical skills, geography, cultural studies, science, and music. Children are guided to learning within these subjects. For that reason, teachers are directors.
2. Student agency
In Montessori classrooms, children are given the freedom to choose from pre-planned activities, work independently, and employ movement. Children can set their own pace and decide when to take a break thanks to the extended periods and independence.
In contrast, in Reggio Emilia classrooms, children design their own learning process actively. They learn, communicate and demonstrate what they understand in several ways including using words, actions, writing, etc. They also use the environment as a third teacher.
3. Learning environment
Because of the focus on collaboration in Reggio Emilia classrooms, more spaces are set up for groups of children. On the contrary, Montessori classrooms are more likely to have private stations for children.
Another important consideration is how children of various ages are integrated. In Reggio Emilia classrooms children are traditionally divided by age groups. Each teacher will take on each group in a year. On the other hand, in Montessori classrooms, children are grouped in a particular age group such as 3 to 6 years old.
4. Learning materials
Children in Montessori classrooms use self-correcting tools. In other words, if a child tries a puzzle but fails, they can try again and correct their error. These tools are unique to Montessori schools and cannot be found anywhere else.
In contrast, because Reggio Emilia children learn through their surroundings, the classroom is designed to be an extension of their world. Its complexity is intended to reflect the culture in which the children actually live.
International School Saigon Pearl (ISSP)
The International School Saigon Pearl (ISSP) is an international school for children from 18 months to 11 years old in Binh Thanh, Ho Chi Minh City, Vietnam. As a member of international education group Cognita with more than 85 school members around the globe, ISSP is the only Early Years and Elementary international school in Ho Chi Minh City that is fully accredited by both CIS (Council of International School) and NEASC (New England Association os Schools and Colleges). Besides, International School Saigon Pearl is also an IB Primary Years Programme (PYP) candidate school from 2021.
Read more: What is the IB program? What are the benefits of IB program for students?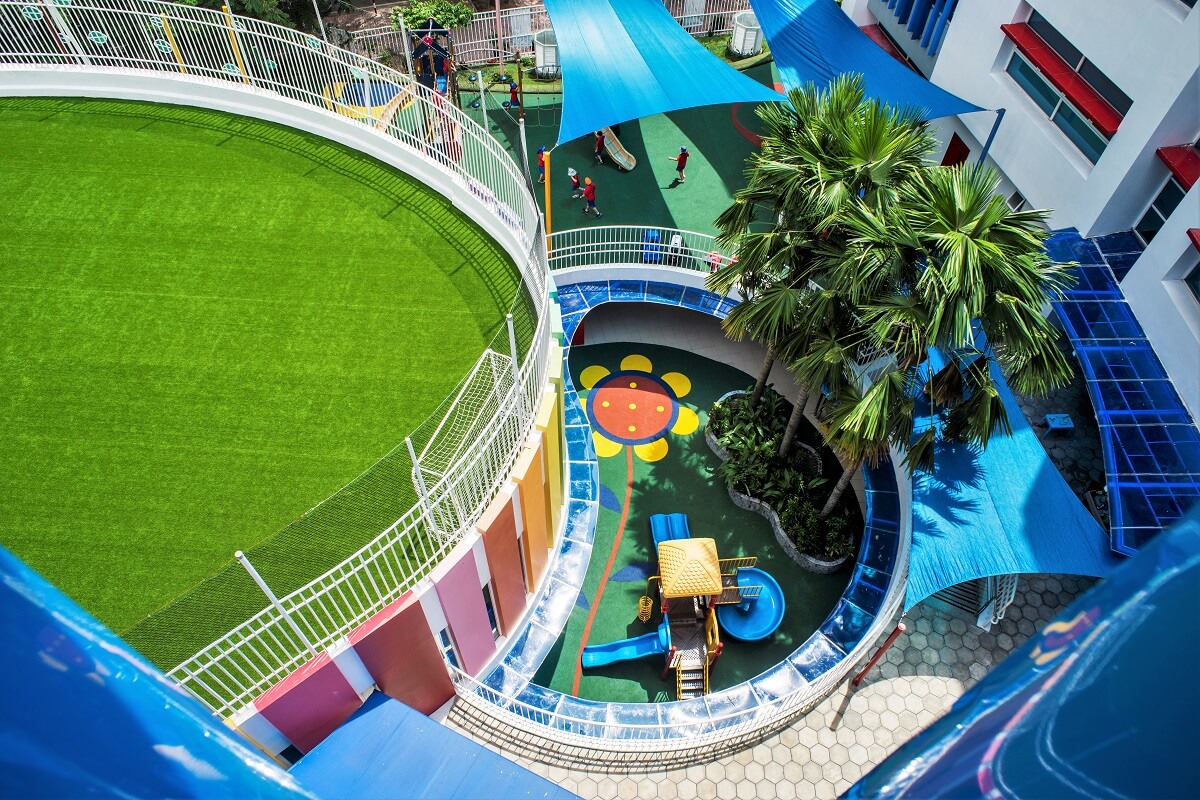 The International School Saigon Pearl also offers a Reggio Emilia-inspired approach for Early Years students. ISSP's Reggio Emilia play based approach that places students at the center of education. In the classroom, student's voices are heard and respected. This brings students an authentic learning experience while supporting them to be more independent and confident.
The International School Saigon Pearl (ISSP) always welcomes parents and students to visit school. come and learn more about the curriculum, infrastructure as well as the educational methods that are being applied by ISSP. Parents can contact the Admission Department for more information as well as to book a school tour via:
Generally, along with Reggio Emilia, Montessori is an effective educational method that brings many benefits for preschool students. By becoming a member of Montessori classrooms, children can flourish in all of the major developmental areas and become self-sufficient in the future.