Montessori is a teaching and learning approach for early years and is widely applied in preschool education in many countries worldwide, including Vietnam. So what is Montessori? What is the difference between Montessori and the Reggio Emilia approaches? To answer the above questions, please read the article below from International School Saigon Pearl (ISSP).
Visit International Preschool Saigon Pearl (ISSP) to experience the Reggio Emilia approach today

What is Montessori?
The Montessori method is named the same with the founder, Maria Montessori – an Italian expert of philosophy, humanities, and education. This is an educational method that enhances children's potentials through creating a friendly and professional learning environment with specialized learning materials. This method focuses on building a foundation for children in the first years of life, especially between the ages of 2 and 6.
The result of effectively applying the Montessori method is to help children develop equally in thinking, knowledge acquisition and creativity. At the same time, they could practice necessary soft skills from an early age such as communication skills, handling situations, working independently and collaborating in groups.
If parents want to get more information about ISSP's Early Year Curriculum, please find it here
Montessori teaching and learning approach
Children can practice what they learn
With the Montessori method, Children are guided to apply what they learn in class. The teacher or parent will model how to do something and children will do it on their own. Children will be trained with practical skills such as dressing themselves, eating healthy, keeping the classroom clean, planting trees… In addition, children also develop communication skills and good habits such as waiting in line, listening to and caring for others as well as making constructive feedback. These skills help children to be more confident in a fast-changing world.
Children can choose activities by themselves
If the question is "what is Montessori's goal in education?", the answer will be to develop the children's independence. In classrooms, Montessori specialized materials will be arranged with order. In activity time, children will themselves choose materials and a place in the room which is appropriate with their own pace of development.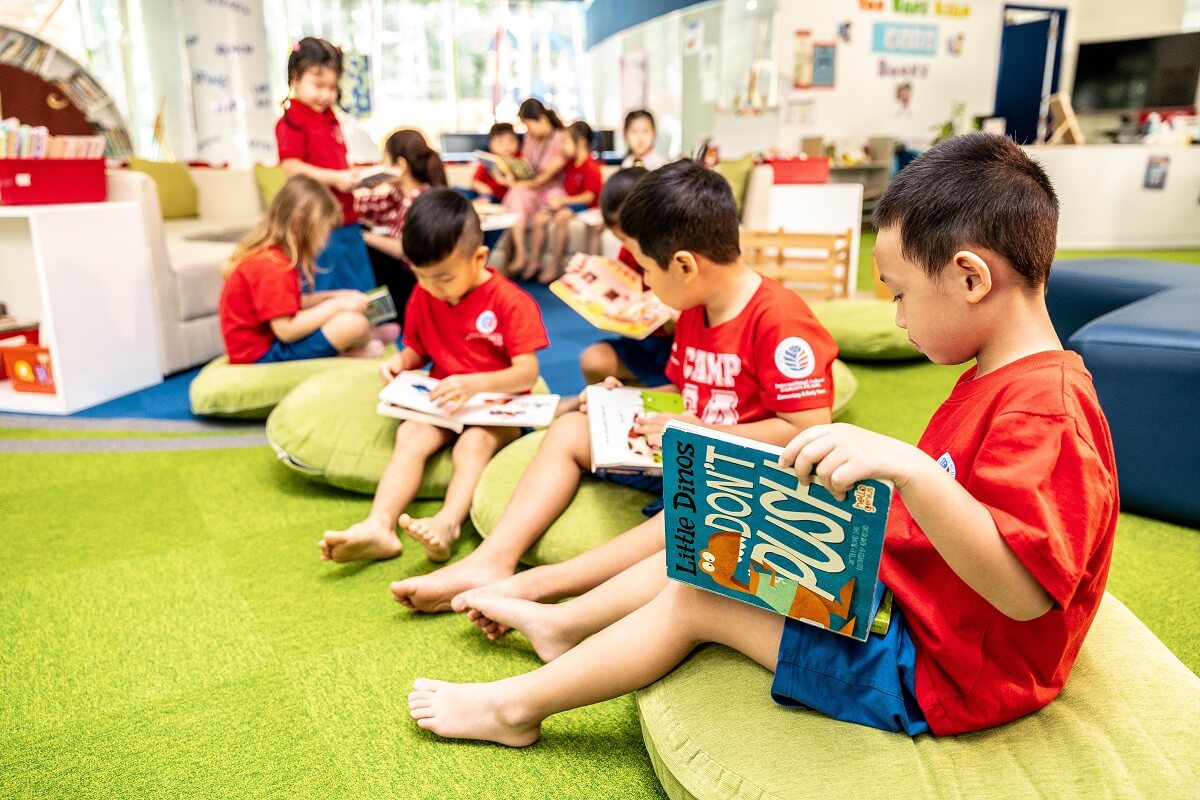 Children are not disturbed in the learning process
After bringing the materials to their own space, the children will have a quiet space and be more comfortable to do the activities without any interruptions. This also helps to maximize the concentration skills in children, helping them to build self-learning ability to acquire knowledge as well as problem solving skills while learning.
Learning and playing at the same time
With the Montessori method, besides learning in class, children can also participate in many outside activities in a very fresh natural environment. They can be picnics, sightseeing or field trips. Thereby, children have more fun, memories and useful practical knowledge.
Read more: What is Reggio Emilia? Introduction to the Reggio Emilia educational method
Children are always respected
Another outstanding feature of the Montessori method is respect for the child's natural psychological development and aptitude. Each child will have different interests, personalities and abilities. In Montessori classrooms, children are free to choose the topics they want to explore and develop themselves at their own pace. There will not be any comparison, general evaluation or interference in the child's learning process. Teachers and parents will only support, monitor and guide children to make their own choices.
A friendly learning environment
In a Montessori learning environment, there will be no punishments such as scolding and spanking that scare and discourage children. Children are still learning, so it is easy to make mistakes. Instead of being punished, children will be explained and instructed on how to do it right to complete the task. At the same time, small rewards such as encouragement, affectionate hugs are always helpful to increase mental strength and help children motivate themselves to work harder.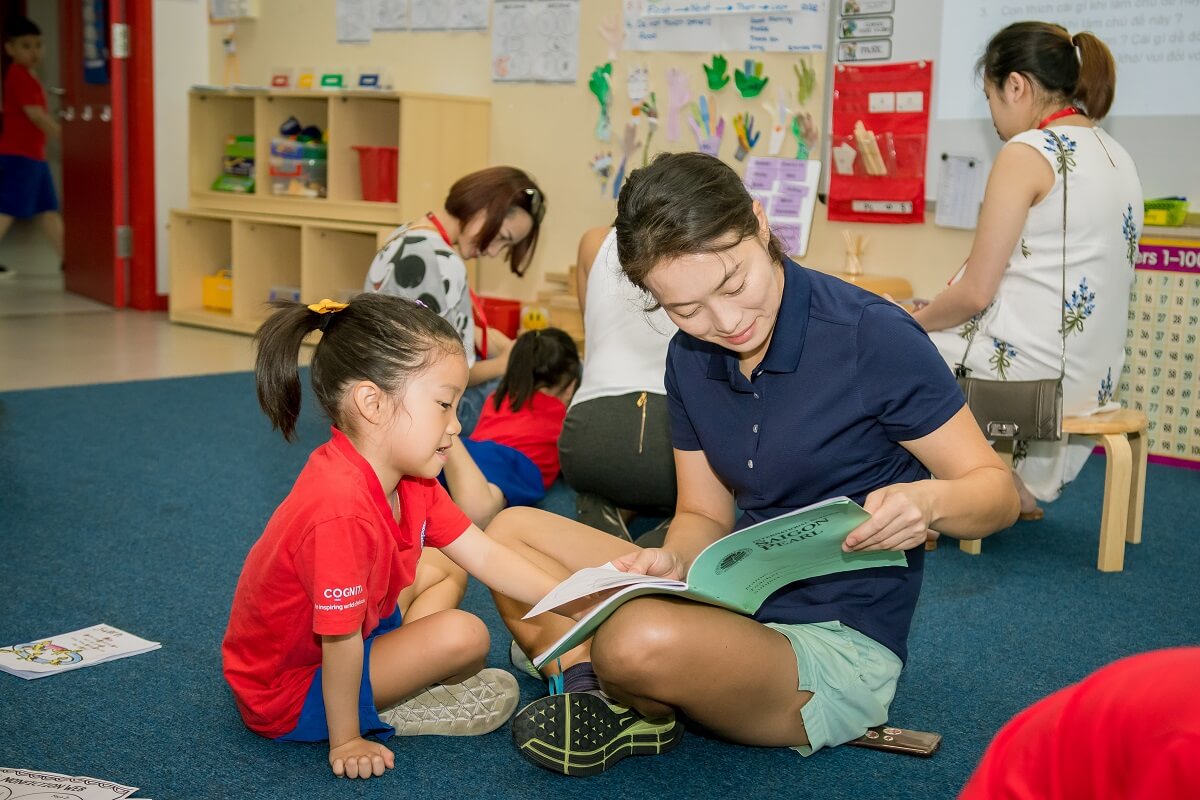 Comparison of Montessori and Reggio Emilia educational methods
Reggio Emilia is also a popular educational method worldwide because of its huge advantages to young children's full development. So what is the difference between the Reggio Emilia and the Montessori methods? Both approaches work towards a common goal of nurturing the qualities and providing the essential competencies for the early stages of children's life. However, there are still some basic differences between them as the following below.
Approach: With the Reggio Emilia method, children develop themselves through group projects and activities. Thereby improving teamwork skills, cooperative spirit and problem solving skill. The Montessori method encourages children to develop independently and individually in a friendly learning environment with specialized tools to freely develop thinking, aptitude and creativity.
Educational methods: Montessori's curriculum is usually very formal, rigorous and well-prepared to achieve common goals. The teacher will have the role of an observer, guiding the children to complete the tasks themselves. In the Reggio Emilia method, teachers are considered as partners of children. Due to this, children participate in the learning process and can connect and discuss their ideas with teachers.
Learning space: Montessori classrooms are usually simply decorated with materials and ensure a quiet space for children to focus on their activities. In contrast, the Reggio Emilia classroom expands the creative space for children to the full extent with a vivid world of learning materials from natural or recycled materials.