Besides teaching academic and cultural knowledge, international schools also offer lessons with extracurricular activities to foster life skills, instill compassion and social responsibility in students. To understand how international schools teach children about compassion and social responsibility, please read the following article.
Visit International School Saigon Pearl (ISSP) to experience the international curriculum and facilities

Organizing volunteer activities for children
International schools usually organize volunteer activities to teach children about compassion and social responsibility. To help children develop empathy, share, and have a spirit of mutual affection, schools often integrate these topics into daily lessons.
In addition, international schools often organize painting or crafting competitions that are suitable for children. The items will then be donated to local shelters or auctions for fundraising.
Some volunteer activities are held at International School Saigon Pearl (ISSP):
Book fairs and family days to raise funds for charity.
Programs to donate books and clothes for children in mountainous and poverty-stricken areas.
Extracurricular activities at shelters, social protection centers, etc.
Participating in volunteer activities will bring children the following benefits:
Developing a spirit of solidarity
Developing important physical and social skills such as communication and teamwork
Developing knowledge and comprehension from surroundings
>> The Kindergarten & Elementary Curriculum of ISSP
Teaching children to love nature and protect the environment
Nature is essential to human life and the creatures on the planet. Therefore, the fact that international schools teach students to love nature and protect the environment is also an effective way to teach children about compassion and social responsibility.
International School Saigon Pearl (ISSP) has a small garden so that students can garden, immerse themselves in nature and increase their awareness of environmental protection.
Yearly, ISSP organized a 3-day 2-night picnic in Ta Lai, Dong Nai for students of grades 3 – 4 – 5. Through the trip, children can participate in planting trees, harvesting rice, rowing boats, climbing mountains, setting up tents, cooking, etc.
The field trip allows them to practice necessary life skills such as teamwork and communicating with people around them. At the end of the recent field trip, children donated 100kg of organic rice to the underprivileged children of Friends for Street Children Association.
At ISSP, children learn useful practical lessons through the field trip, such as:
Building an eco-friendly learning environment.
Encouraging good habits like loving nature, preserving the landscape, and protecting the environment in children.
Helping children develop an awareness of wrong behaviors such as littering, causing harm to the environment, etc.
Knowing how to take care of plants, love pets to make the environment and nature more beautiful.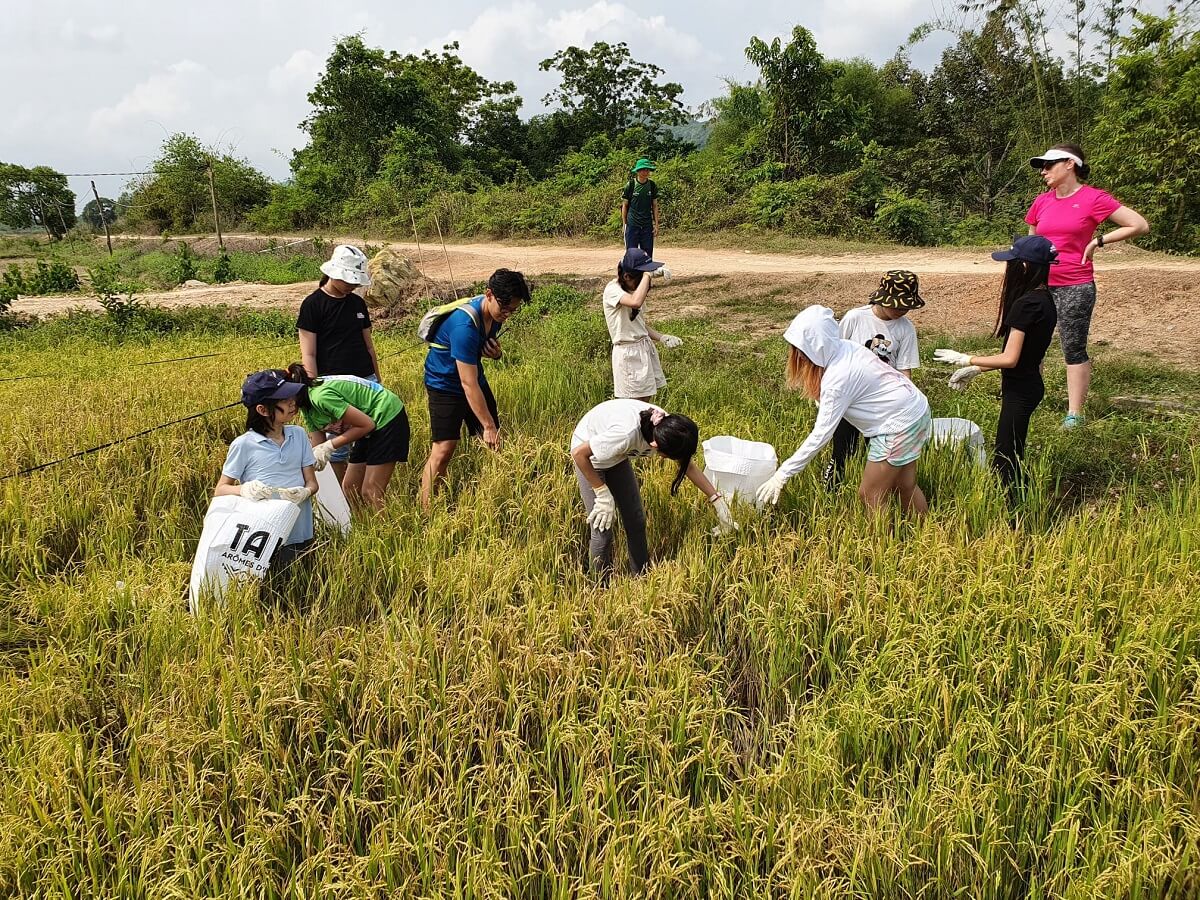 Read more: TOP 5 international preschools and kindergartens in Ho Chi Minh City
Cultivating a sense of responsibility in children
Educating children to care for others, to live responsibly is also one of the effective ways to teach children about compassion and social responsibility. According to educational experts from Harvard University, personality has a great influence on one's career, behavior, and attitude in life. Accordingly, it is very important to build a character for children at a young age, helping to form moral principles in children when they grow up.
Understanding the above principles, most international schools currently integrate lessons and practical activities for moral and personal development for children in addition to the academic knowledge in the classroom. This will contribute to the comprehensive development of children.
Specifically, at International School Saigon Pearl (ISSP), the core values ​​that the school focuses on to educate children include:
Caring: Children will be taught to show their care and compassion about life's problems through interactions with peers, teachers, family, and society.
Honesty: The ISSP curriculum will help children understand the core of honesty. At the same time, the school also teaches children how to promote their honesty throughout their time at school as well as apply it in life.
Responsible: In ISSP's comprehensive education program, children will learn to develop a sense of responsibility through commitments in learning as well as the pursuit of their goals and passions.
Respect: When children cultivate integrity and responsibility, children learn to accept and appreciate the differences. Children will know how to show respect for themselves and the community.
Intellectual: The fair educational environment at ISSP will create opportunities for all students to showcase their talents. The school always encourages children to make efforts in each area to improve their knowledge because knowledge will lead to understanding, which in turn leads to intellectual development in children.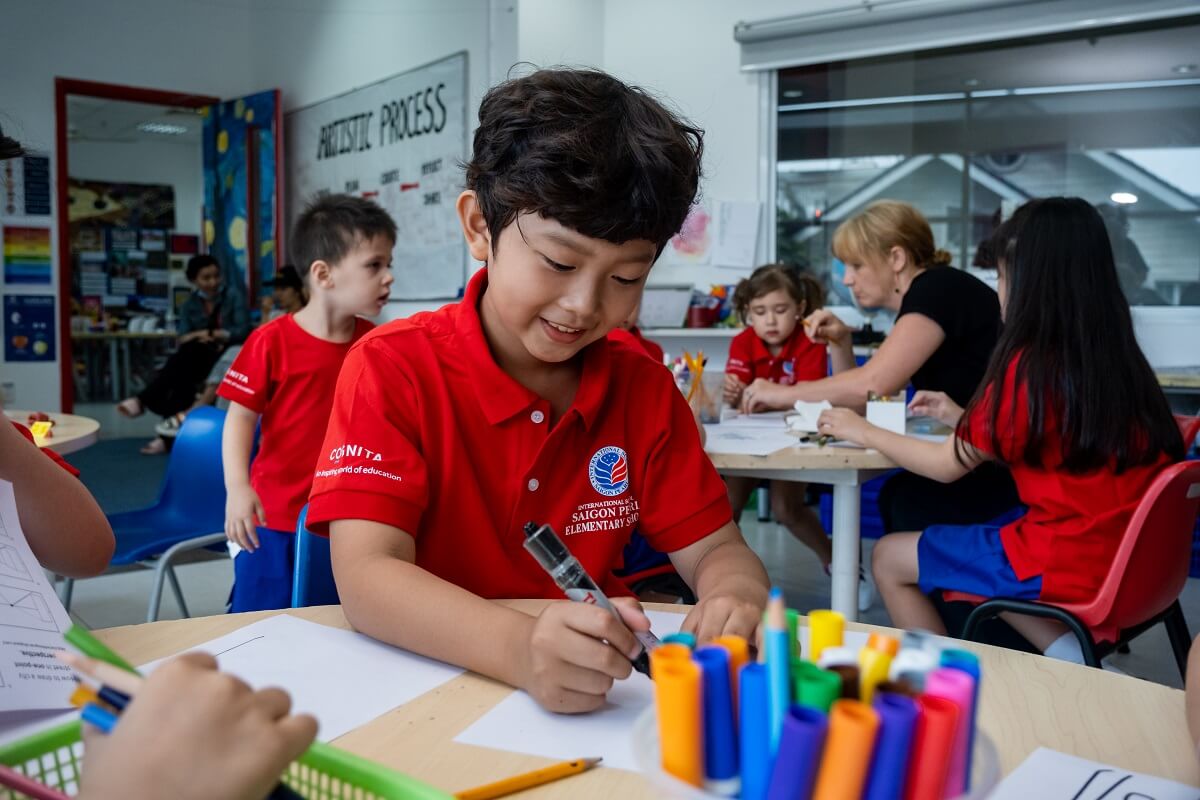 Read more: How Schools Emphasize Whole Child Development
International School Saigon Pearl (ISSP)
International School Saigon Pearl (ISSP), located in Binh Thanh District, Ho Chi Minh City, Vietnam, is a world-class international school for children from 18 months to 11 years old. ISSP is the only international preschool and primay school in Ho Chi Minh City that is fully accredited by the Council of International Schools (CIS) and the New England Association of Schools and Universities (NEASC). In addition, the school is currently an International Baccalaureate Primary Years Programme (IB PYP) candidate school that is recognized worldwide.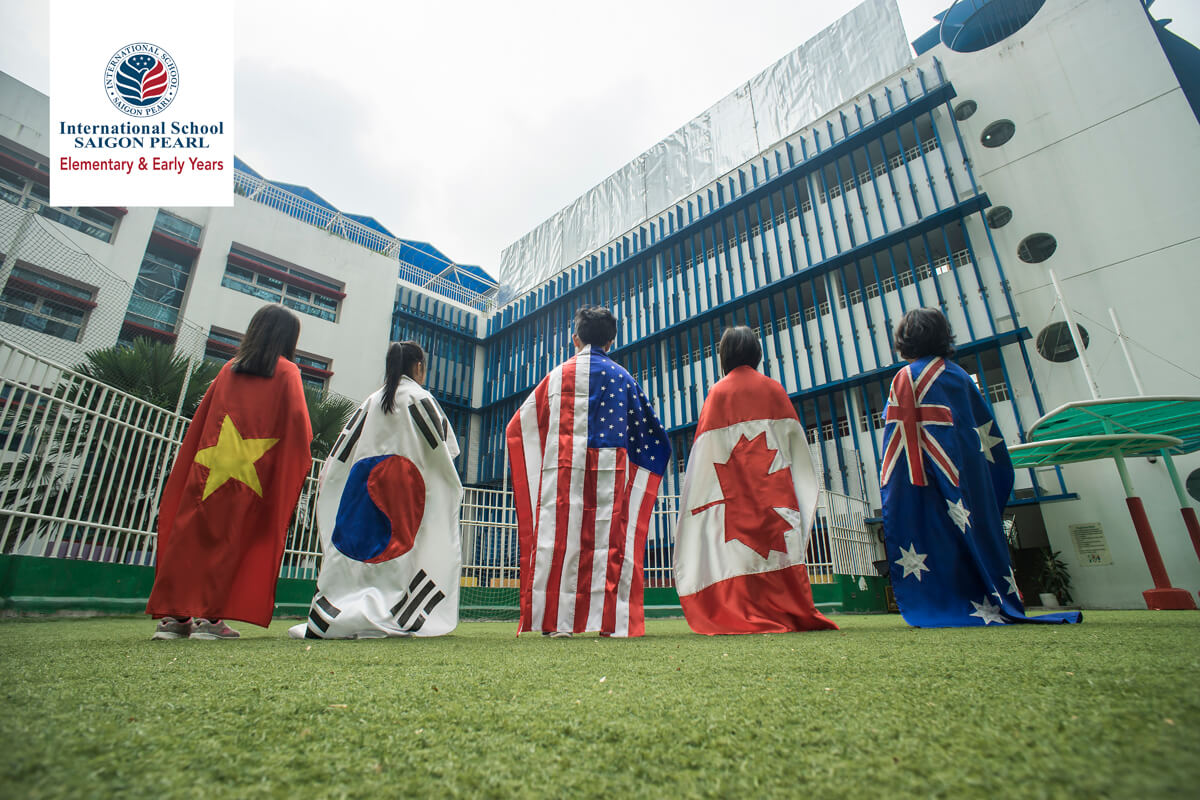 Through an integrated international program designed based on the IB PYP framework in combination with American Common Core Standards and Vietnamese Standards, ISSP has trained generations of students with profound knowledge and excellent communication and soft skills as model global citizens.
International School Saigon Pearl always encourages parents and students to spend time visiting and experiencing the learning environment at ISSP. Parents can book a school tour or contact the ISSP Admissions Office for more information via:
This article has shown the ways how international schools teach children about compassion and social responsibility. Hopefully, parents will have a better understanding of the educational program at international schools. Thus, parents and the school together will contribute to teaching and shaping the personality of their children from a young age, helping the comprehensive development of children later.
Read more: What is IB program? IB learner profile and benefits of IB program for students