Summer camp is a short-term program held every summer. This is a great opportunity for students to learn English, develop social skills, participate in recreational activities, socialize with friends, etc. Age 2 to 11 is a golden period of cognitive and intellectual development in children. Therefore, parents should let their children participate in appropriate summer activities at international schools in Ho Chi Minh City. Camp Asia is one of the popular extracurricular activities that brings many benefits to students at International School Saigon Pearl (ISSP). For more information about this summer camp, please read the below article.
Visit International School Saigon Pearl (ISSP) to learn more about summer Camp Asia and its benefits to students

Introduction to summer Camp Asia at International School Saigon Pearl (ISSP)
International School Saigon Pearl (ISSP) is a world-class international school of Ho Chi Minh City for children from 18 months to 11 years old located in Binh Thanh District. Currently, ISSP is the only international preschool and primary school in Ho Chi Minh City that is fully accredited by two prestigious international education accreditation organizations – the Council of International Schools (CIS) and the New England Association of Schools and Colleges (NEASC). ISSP is also an IB candidate school to teach International Baccalaureate Primary Years Programme (IB PYP) which is recognized globally. With the integrated international curriculum designed by the combination of the IB PYP framework, American Core Standards and MoET Standards., ISSP has educated excellent students with extensive knowledge, confidence in communication and good use of life skills as a model global citizen.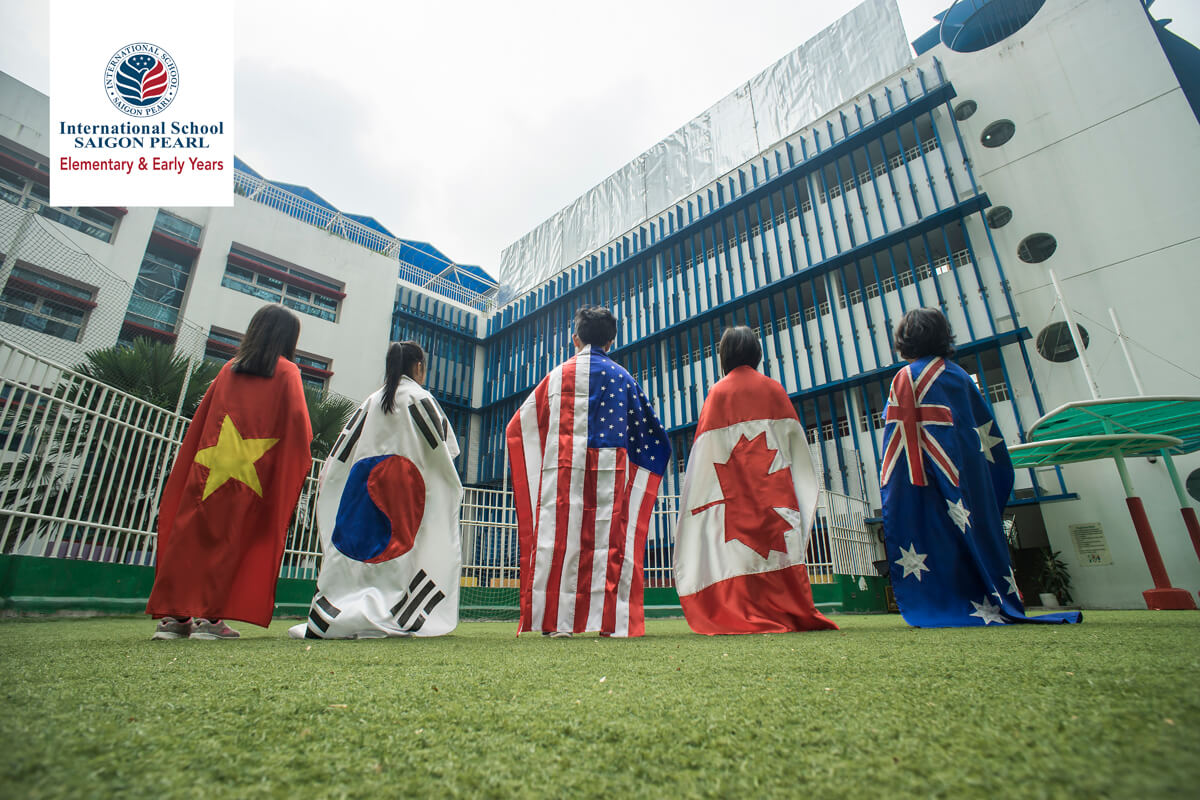 About Camp Asia, it is an interesting summer camp organized by Camp Asia, a part of Cognita School Group and the leading holiday camp provider in Singapore. This summer activity is held and organized exclusively at International School Saigon Pearl (ISSP). It is professionally managed by experienced teachers, teaching assistants and educational specialists of ISSP. With exciting and enjoyable activities, Camp Asia supports students not only in developing new interests and making new friends but also in acquiring knowledge and developing necessary life skills.
Readmore: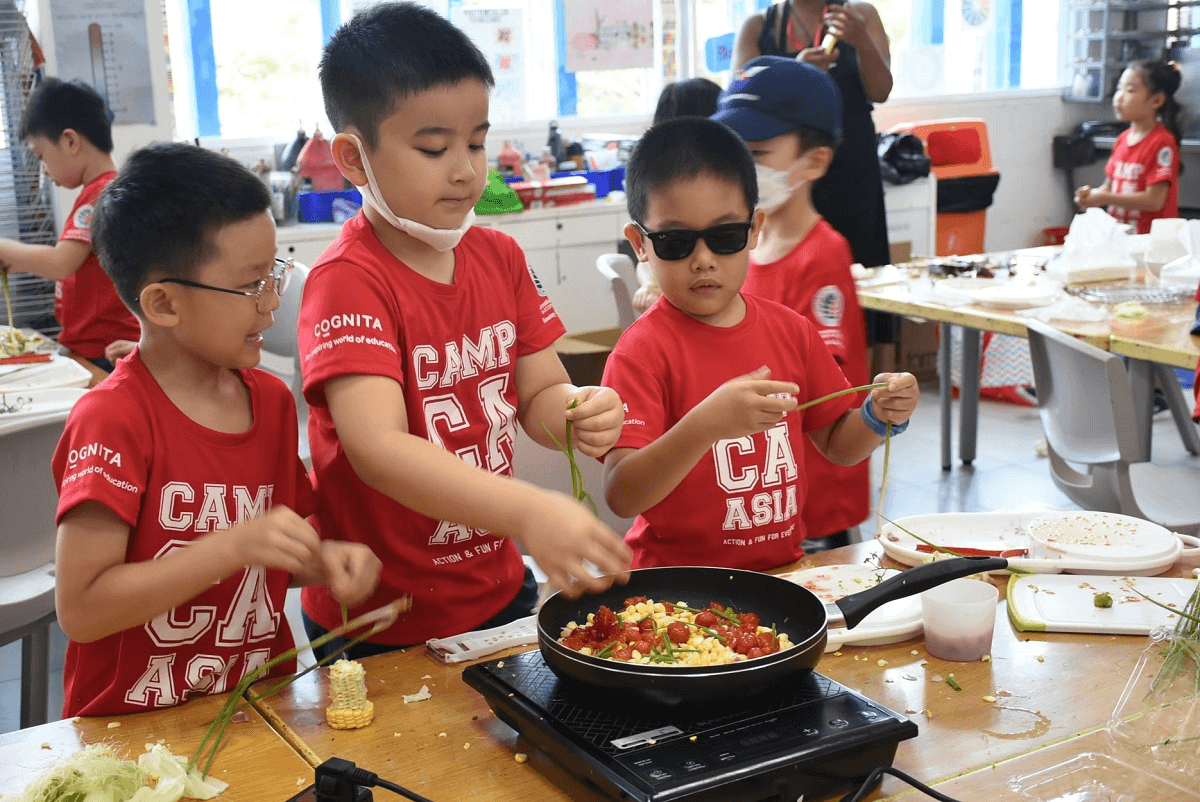 Read more: What is IB program? IB learner profile and benefits of IB program for students
The commitment of ISSP to parents who let their children participate in Camp Asia
Students will experience an interesting region's summer camp in Vietnam.
This program is held and organized by Camp Asia, the leading holiday camp provider in Singapore. Therefore, ISSP and Camp Asia are committed to safeguarding and promoting the welfare of children and young people.
The summer camp at ISSP, which is designed for children from 2 to 11 years old, is professionally managed by teachers and teaching assistants with high experience.
The Camp Asia at ISSP provides exciting and memorable experiences with maximum safety to students, helping parents feel more assured and comfortable when letting their children participate.
Participating in summer activities at Camp Asia is also a great opportunity for students to make friends, especially those from many different countries.
This program also helps students learn new things and develop social skills, personality and interests.
Summer activities at ISSP's Camp Asia
At Camp Asia, students will participate in many useful and interesting activities.
Sports: During the summer camp, children will take part in different sports activities such as swimming, soccer, basketball, etc. These activities help children develop physical and sportsmanship, quick thinking and teamwork skills.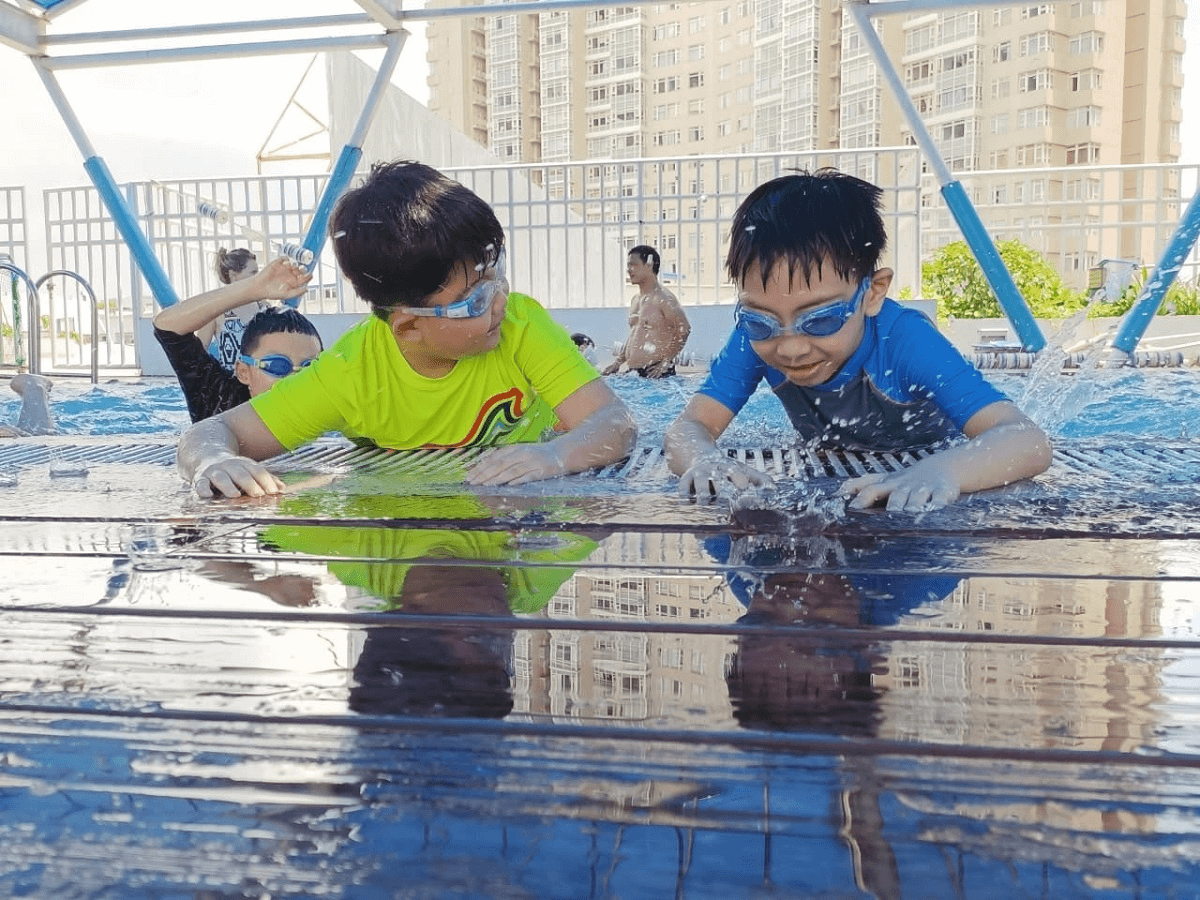 Camp Dance: On the last day of Camp Asia, students will participate in singing and dancing activities with their teachers and friends to memorize wonderful experiences they have got together in 4 weeks at summer camp.
Whole Child Development: This is a series of activities to help students improve their cognitive concept about their surroundings. Specifically, students will be engaged in different activities such as Tech-Savvy Kids (STEAM basics, Coding and Robotics), Global Planteers (gardening, making compost, testing water quality), Energy Saver, Mindful Moments (activities that aim to nourish connections with others, balance in life and a deeper sense of self). These activities help students love themselves and the environment, gradually get used to the rapid changes of life and learn how to live more economically and healthily.
Be Creative: Creativity is one of the important skills that determines a student's success in the future. Therefore, ISSP organizes artistic and creative activities at Camp Asia including Drama, Music, Visual Arts (photography, drawing, painting and design) and Makerspace (hands-on experimentation). These activities support students to nurture talents and imaginations and develop creative thinking.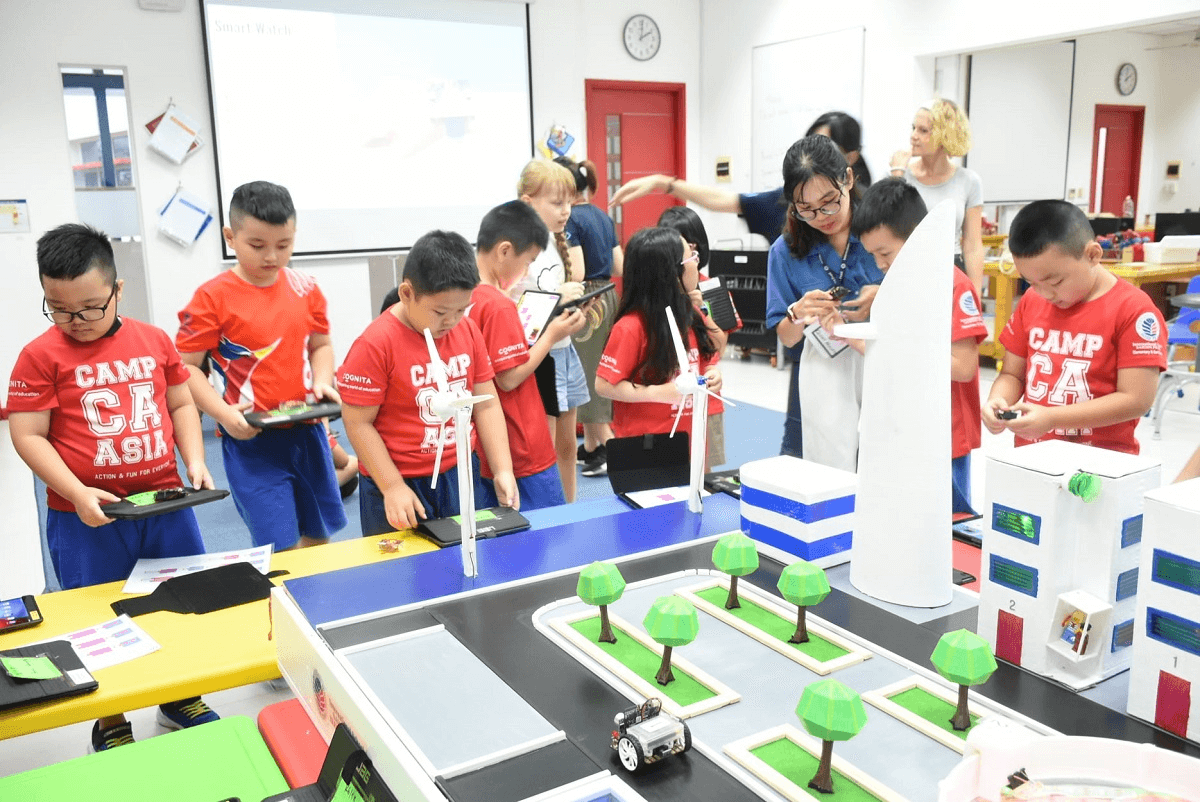 Read more: TOP 5 international preschools and kindergartens in Ho Chi Minh City
Benefits of ISSP's Camp Asia to students
Camp Asia is one of the ISSP's significant summer camps for children aged 2 to 11. In this summer camp, students will experience many exciting and meaningful activities, which help each student develop comprehensively in knowledge, skills, physical, cognition and personality. With this comprehensive development, students will become model global citizens, quickly adapting to the day-to-day rapid changes of the modern world.
For more information about ISSP as well as the summer Camp Asia, parents and children can book a school tour to visit ISSP or contact the ISSP Admissions Office with below phone number and email:
The above article provides detailed information about the summer Camp Asia at International School Saigon Pearl (ISSP). This program helps children develop not only physical fitness but also cognition, personality and adaptability to change, creativity and social skills. It can be said that this is a useful activity for children to interact with others, learn new things and develop themselves comprehensively.