At international schools, there are many student services such as English as an Additional Language (EAL), Special Educational Need (SEN), school counseling, etc. These services are provided to support the learning and development of students at the school more effectively. For more information about student support services at International School Saigon Pearl (ISSP), please read the below article.
Visit International School Saigon Pearl (ISSP) to experience the international curriculum and facilities

Introduction to International School Saigon Pearl (ISSP)
International School Saigon Pearl (ISSP) is a high quality international school of Ho Chi Minh City for children from 18 months to 11 years old. ISSP is not only a school member of Cognita, a global private schools group, but also the only international preschool and primary school in Ho Chi Minh City that is fully accredited by NEASC and CIS, two prestigious international education accreditation organizations. Since 2021, ISSP has become an IB candidate school to teach the IB PYP (International Baccalaureate Primary Years Programme) which is recognized globally.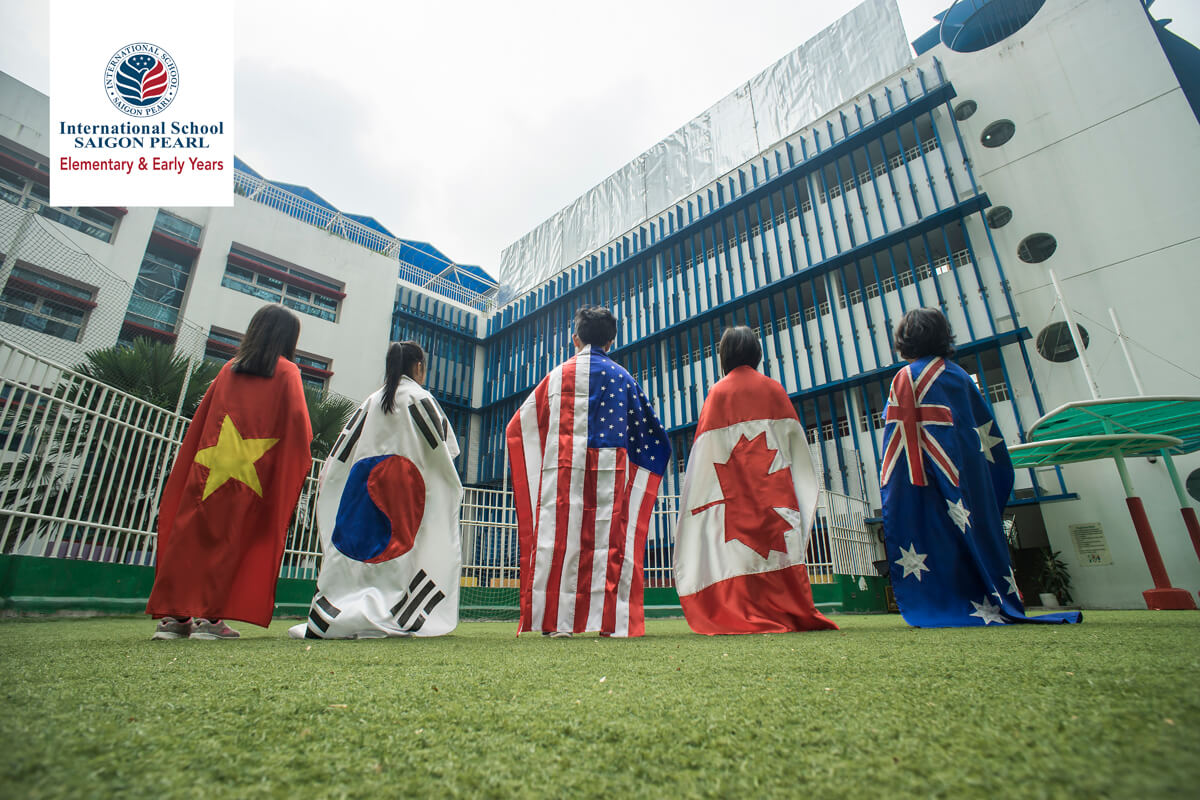 The curriculum at ISSP is an integrated international program designed according to the IB PYP framework combined with American and MOET standards. Teachers and educators at ISSP are all highly qualified with many years of experience in education and international qualifications in their teaching field and certified in implementing IB PYP with Making The PYP Happen certificate. Besides, ISSP also focuses on investing in facilities and student support services to help students develop comprehensively academic knowledge, life skills, personality, social and emotional growth.
Read more: TOP 10 best international schools in Vietnam
Student support services at International School Saigon Pearl
Student support services at International School Saigon Pearl (ISSP) include English as an Additional Language (EAL), Special Educational Needs (SEN), school counselor, school canteen services, student transportation services, uniform and study materials support services.
English as an Additional Language (EAL)
In the international environment, English is used as the main language in teaching and learning. Therefore, ISSP's EAL department has developed a program to support students in learning English and developing listening, speaking, reading and writing skills comprehensively. Therefore, each student may access the curriculum and participate in all activities in their school life at ISSP.
Moreover, ISSP also applies the WIDA model and 6 stages of second language acquisition in the EAL program to evaluate and support students to personalize their learning.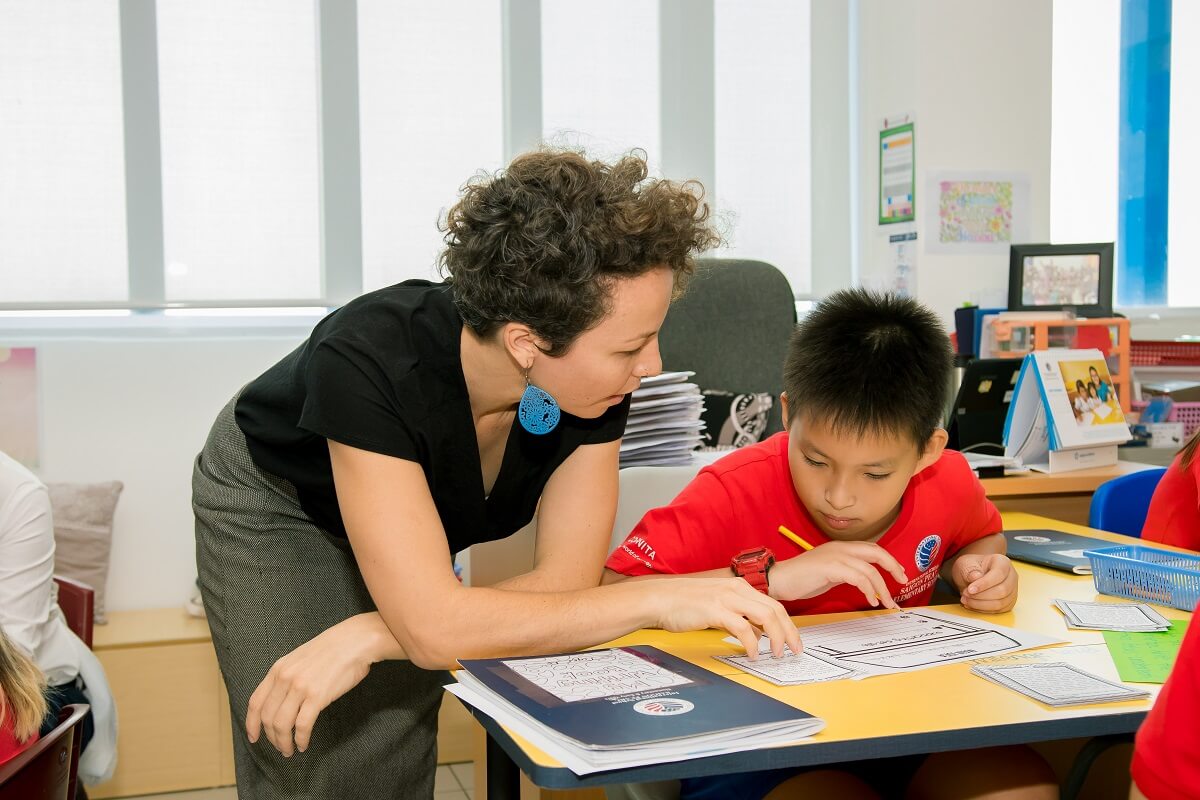 Special Educational Needs (SEN)
At International School Saigon Pearl, Special Educational Needs (SEN) are implemented based on the individual needs of students or parents. With the approval of parents, SEN departments and teachers will design an Individualized Education Plan (IEP) to set educational goals for SEN students in alignment with the curriculum of ISSP. The SEN program at ISSP can be implemented at any stage in the learning process of students even in the admission process or after being enrolled. This student support service is developed to help SEN students personalize and orient their learning path for comprehensive development as normal students.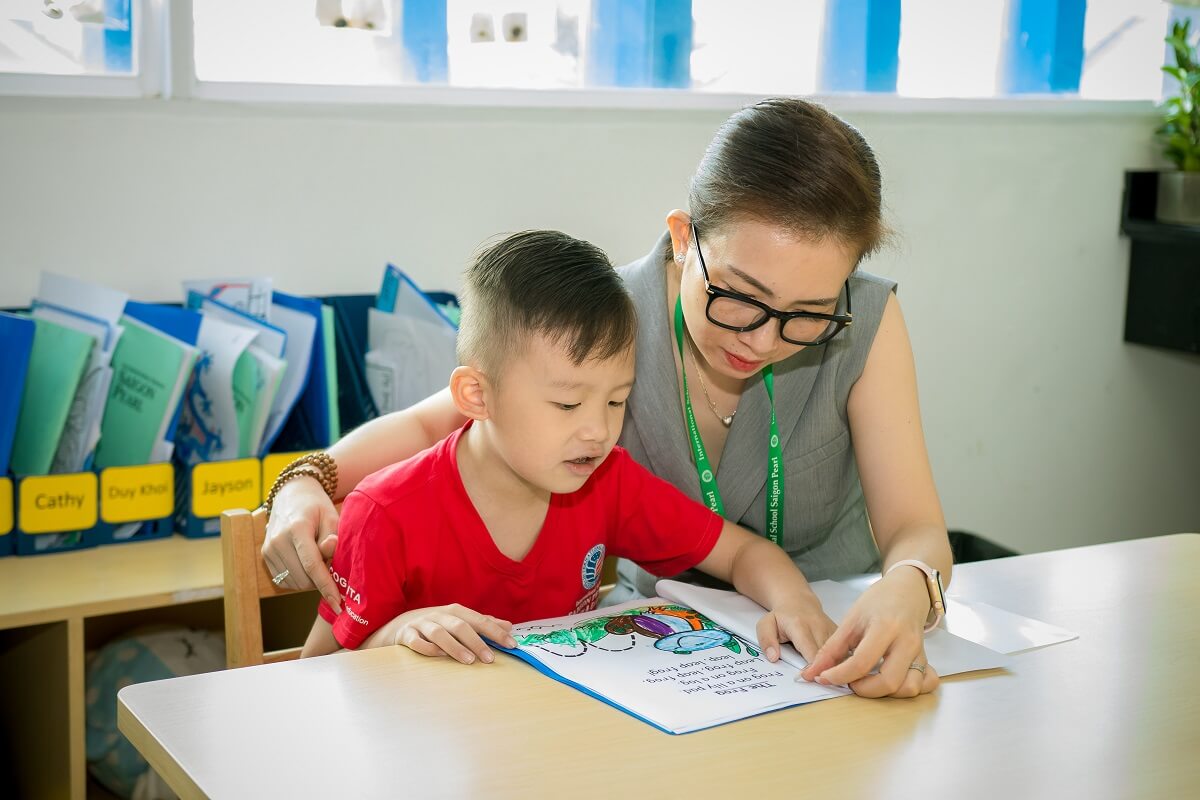 Read more: TOP 5 best IB schools in Vietnam
School counseling
The school counseling program is designed to ensure the welfare and well-being of all preschool and primary school students at ISSP. This student service not only helps students develop social and emotional factors, but also contributes to the overall development of the progressive, positive and promising educational environment. ISSP's counselors, educators and teachers are working together and all involved in helping to develop the individual and academic potential of each student.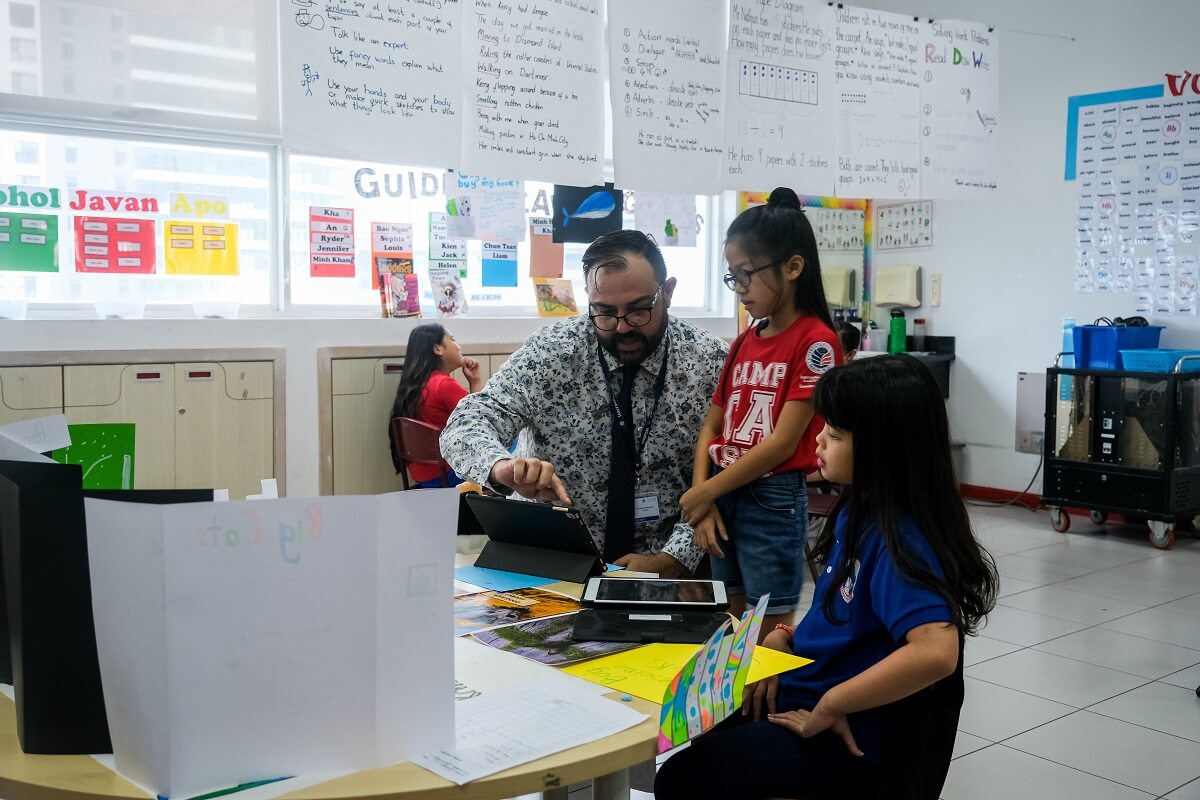 Canteen service
ISSP also offers lunches and snacks for students with canteen service. This student support service is optional and provided by Global Cafe. Global Cafe is a high quality food service for many international schools in Vietnam with the international food safety and hygiene certificate. The daily meal menu of Global Coffee is designed to be balanced and nutritious for students including Western, Asian and Vegetarian options. Besides, Global Cafe also has a pre-ordered menu for students with dietary or intolerances requirements.
Student transportation service
ISSP also has a bus transportation service for 4 years olds and older students. This student service always ensures compliance with ISSP's Safeguarding and Child Protection. All bus drivers and staffs are carefully trained about Safeguarding and Child Protection Policy to meet the requirements for keeping students mentally and physically safe of ISSP. At the same time, ISSP's buses are also fully equipped with safety equipment and supervised by adults during the process of transporting students from school to home and vice versa.
Support service for uniforms and learning materials
Uniforms are one of the typical cultural features of International School Saigon Pearl. The use of common uniforms both helps people easily identify ISSP students and shows the pride of the school. Uniform service is always available on weekdays with a specific time frame. ISSP's school uniform has many different options including tops, pants, skirts, gym wear, hats, school bags, etc. Therefore, students can freely choose the size and type of clothing that suits their hobby.
For more information about the curriculum, educators, facilities, etc. as well as student support services, parents can contact the ISSP Admissions Office to book a school tour to visit ISSP via phone number and email below:
In the above article, International School Saigon Pearl has introduced to parents 6 student support services at school to support students to develop comprehensively. Hopefully, this will make parents feel more assured when letting children study at ISSP.