Children always need to be protected and taken care of physically and mentally. This is one of the important priorities at many international schools. For children with physical or mental health difficulties, there will be a special education program to support them to learn effectively and develop comprehensively at school. Please read the below article for more information about the Special Education Need (SEN) program for students at International School Saigon Pearl (ISSP).
Visit International School Saigon Pearl (ISSP) with American Standards to learn about SEN program for students

What is special education?
Special education is an educational program designed to support students with special education needs including abnormal mental, emotional or physical development, as follows:
Students with thinking, understanding and learning difficulties: These students may have difficulty in all or some learning activities and specific subjects. For example, students with dyslexia will find difficulty in face recognition, reading and spelling.
Students with emotional and behavioral difficulties: These students may lack confidence or have low self-esteem. As a result, they may find difficulty in following school rules or behaving properly with others.
Students with speech, language, and communication difficulties: These students may have difficulty in expressing their own thoughts, emotions and feelings or understanding what others are talking about or saying to them. Therefore, it will be difficult for them to make friends or maintain relationships with friends, teachers, and parents.
Students with physical or sensory difficulties: These students may have a disability or unusual mental health such as visual impairment or blindness, hearing impairment or deafness, congenital diseases, etc.
Most international schools in Vietnam have a special education program for students with an intellectual disability or mental retardation, disability, depression, etc. to ensure they meet their educational needs in accordance with their abilities.
Readmore: The EAL program (English as an Additional Language) at International School Saigon Pearl (ISSP)
Special Education Need (SEN) program at International School Saigon Pearl (ISSP)
International School Saigon Pearl (ISSP) is the world-class international school Ho Chi Minh City for children from 18 months to 11 years old. Currently, International School Saigon Pearl is the only international preschool and primary school in Ho Chi Minh City that is fully accredited by both The Council of International Schools (CIS) and The New England. Association of Schools and Colleges (NEASC). ISSP is also a candidate school to teach the IB PYP (International Baccalaureate Primary Years Programme) recognized worldwide.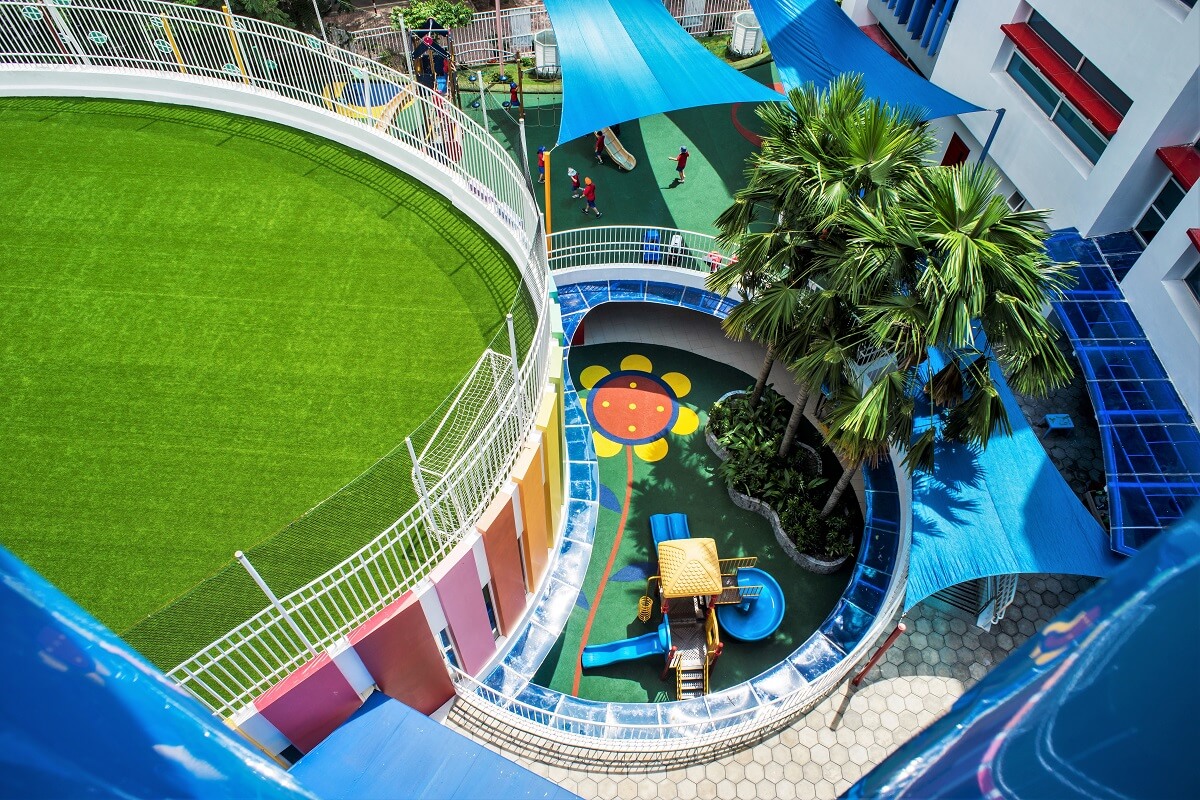 The curriculum of ISSP is the integrated international curriculum designed based on the IB PYP framework in combination with American and MOET standards. It puts students at the center of education and mainly focuses on learning and other complementary activities to help children develop comprehensively in all aspects. In addition, ISSP also has a supportive program for students with special educational needs (SEN). The main purpose of the SEN program at ISSP is to help children learn effectively at their own pace.
With agreement and approval of parents, teachers and departments at ISSP will create an Individualized Education Plan (IEP) for a student with SEN. In alignment with ISSP's curriculum, this plan helps parents and teachers set goals and objectives that are appropriate to a student's abilities for their comprehensive development. At the same time, parents will also know each stage of learning that their children will go through and other support services that come with it. Therefore, they can consider choosing the appropriate program. In the learning process, students will be guided and supported by experienced, enthusiastic and dedicated teachers. Moreover, the teachers at ISSP are regularly trained about safeguarding and child protection policies, children's psychology and behavior, how to handle medical first aid or emergency situations, etc. Specially, at ISSP, students may be referred to the special education program at any stage of their learning, even during the admissions process or having enrolled if there is an identified need.
Read more: TOP 5 international preschools and kindergartens in Ho Chi Minh City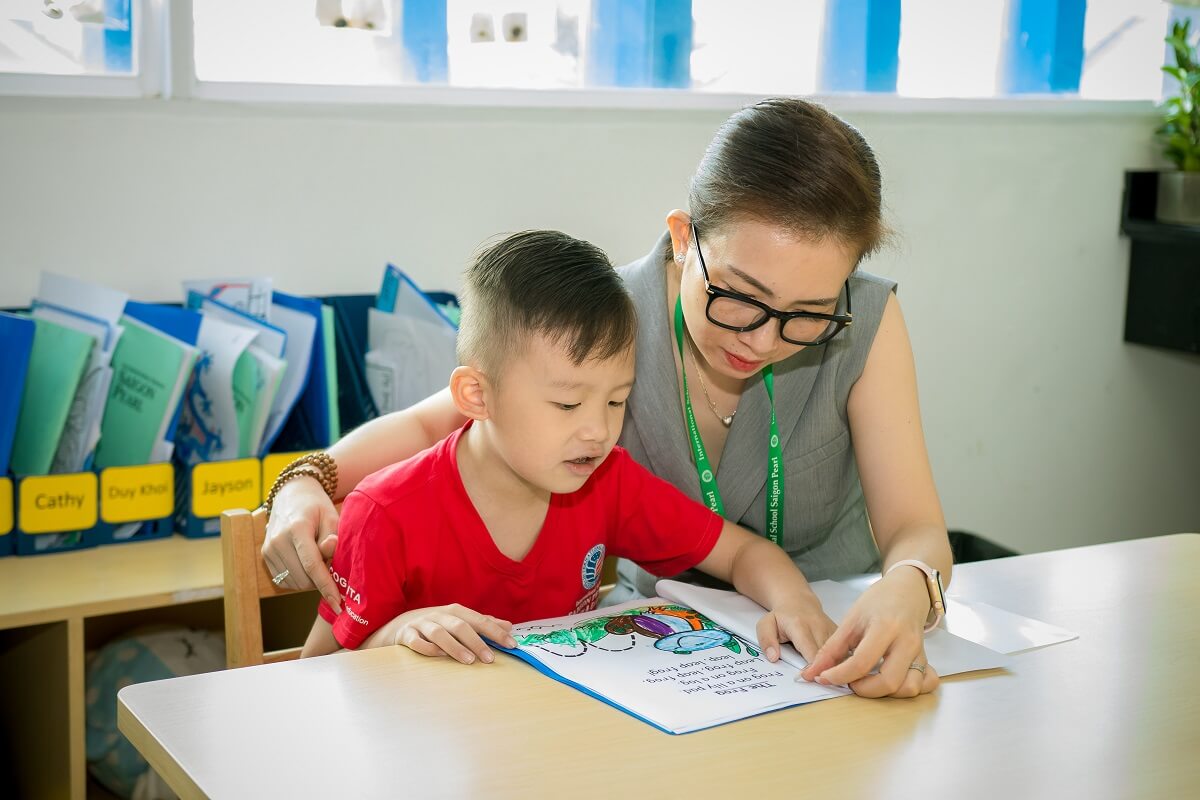 For more about International School Saigon Pearl, parents can visit the school, thereby meeting teachers and observing learning and outdoor activities for students. In order to book a school tour, parents can contact the ISSP Admissions Office via:
If children have special education needs, parents can be assured when letting them study at International School Saigon Pearl. The special education program at ISSP ensures that SEN students will have a balanced and appropriate education for comprehensive development like other normal ones.