Nowadays, English has become a popular language all over the world. English education for students is paid much attention to by many parents, especially in global integration. Therefore, many international preschools and primary schools apply the EAL (English as an Additional Language) Program in their curriculum to support and help students improve their English skills. For more information about the EAL program at International School Saigon Pearl (ISSP), please read the article below.
Visit International School Saigon Pearl (ISSP) with American Standards to experience the EAL program supporting students

What is the EAL program? Benefits of the EAL program
The EAL stands for English as an Additional Language. It is a supplementary program for students at international schools mainly using English in teaching and learning. This program is applied to learners who are able to use or master at least one language other than English (usually the mother tongue). With the EAL program, learners will be supported by educators to develop and improve their skills to be fluent in English. Besides, in EAL, learners also learn about different cultures of countries using English as their primary language such as the US or the UK.
There are many benefits of the EAL program to learners such as:
With the EAL, learners will engage in a communication environment using English as the primary language. After a period of time, they will be confident in using English to communicate with others or even speaking English in public.
Learners are continuously monitored and evaluated for their English proficiency improvement by their educators over each period.
The EAL focuses on training learners to be more confident in English and developing necessary language skills for them to participate in bilingual and international programs.
The EAL educators will help learners improve their ability to use English in terms of 4 skills including listening, speaking, reading, writing throughout the program.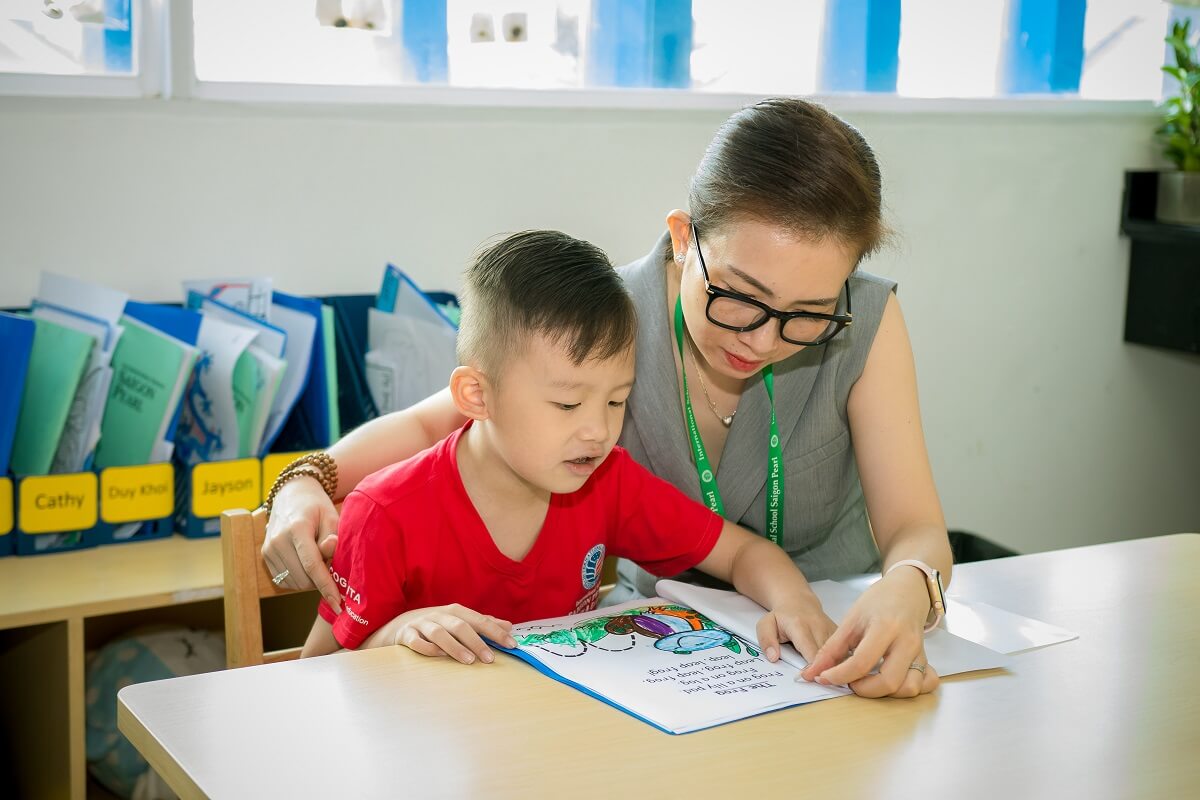 The EAL program at International School Saigon Pearl (ISSP)
Currently, the EAL program has been applied in most international preschools and primary schools in Vietnam and worldwide. International School Saigon Pearl (ISSP) is the international school Ho Chi Minh City that apply the EAL to the teaching process with a specific and appropriate route to help children develop English skills comprehensively.
ISSP is an international school for students from 18 months to 11 years old belonging to the Cognita – the international education group in the UK with more than 85 school members worldwide. It is located in Binh Thanh District, Ho Chi Minh City, Vietnam. ISSP is proud of being the only international preschool and primary school in Ho Chi Minh City that is fully accredited by two prestigious international organizations, the Council of International Schools (CIS) and the New England Association of Schools and Colleges (NEASC). In 2021, ISSP became the IB candidate school to teach the International Baccalaureate Primary Years Programme (IB PYP) which is recognized globally.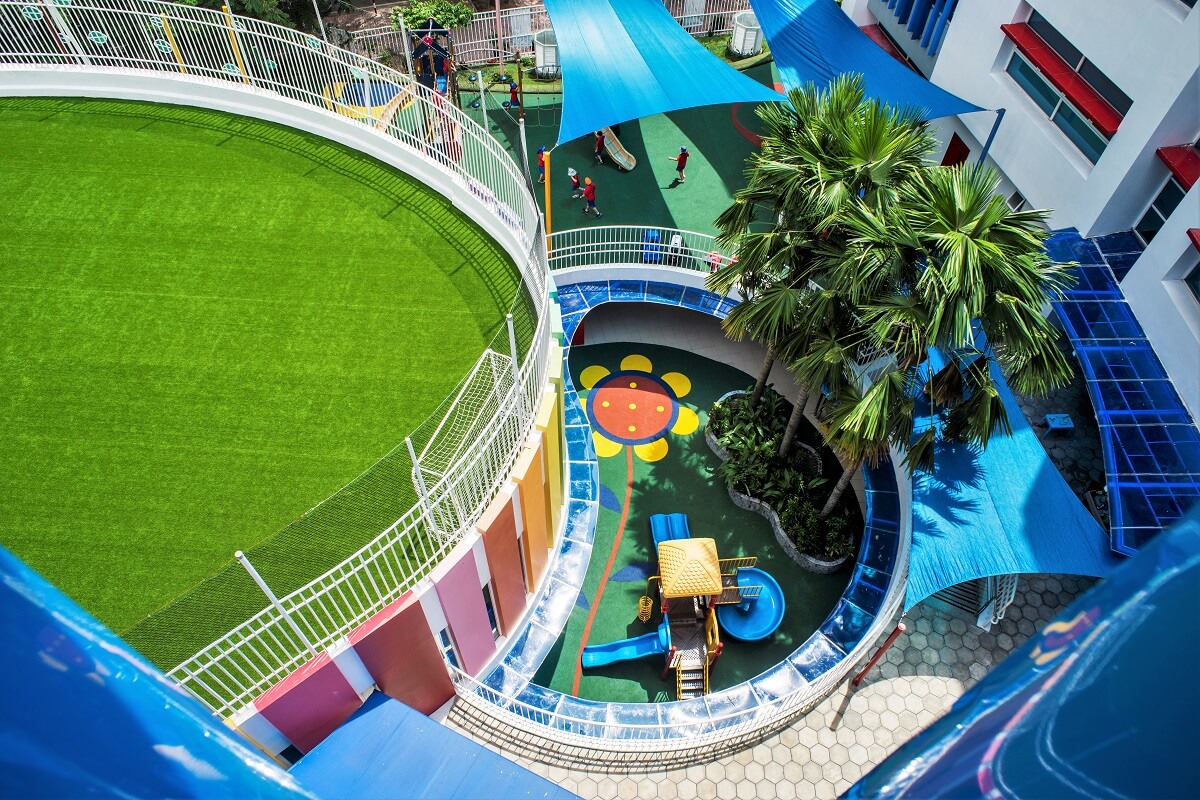 The EAL program at International School Saigon Pearl is designed rigorously and consistently to support students to learn English in a way as comprehensive as possible. In the EAL, ISSP uses the WIDA model and 6 stages of second language acquisition to assess students, thereby determining the appropriate level of support for each student.
Readmore: TOP 5 best IB schools in Vietnam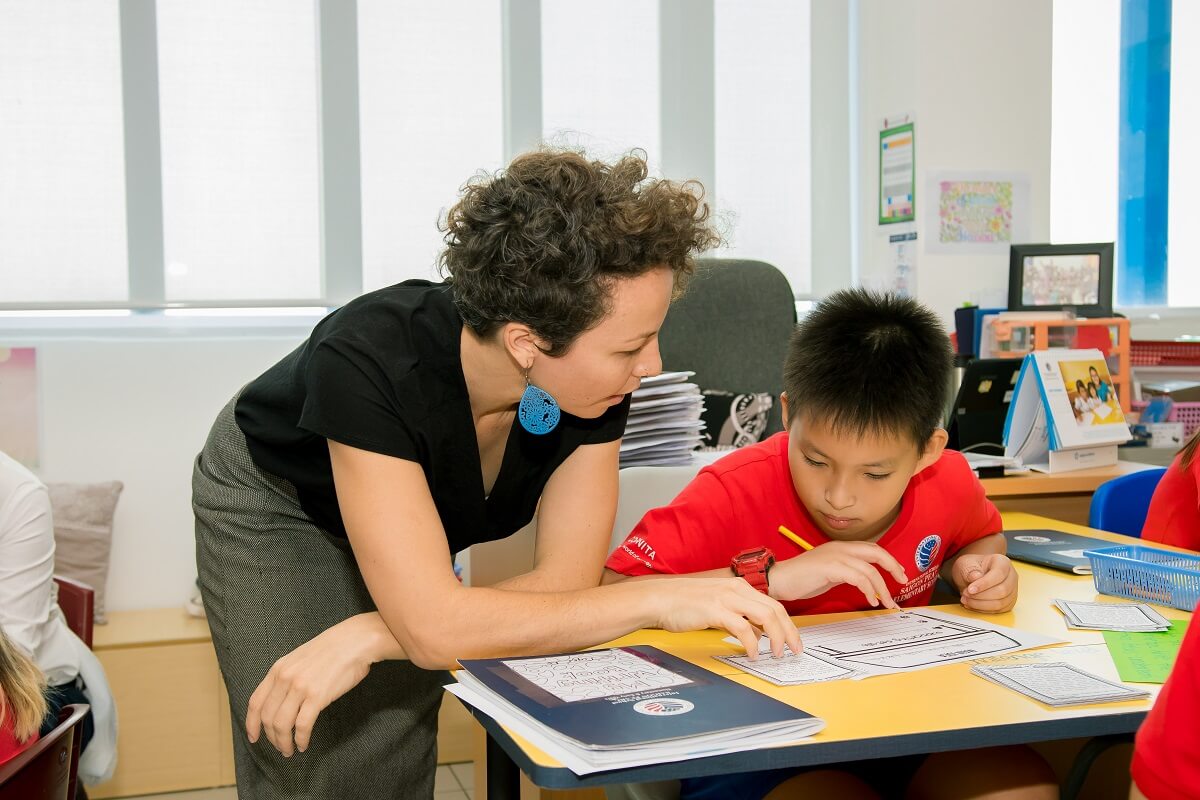 WIDA Model is a model used to measure and assess English proficiency for students from grades 1 to 12. To be considered as the on-demand and flexible language proficiency assessment, WIDA Model can be implemented at any time of the school year, depending on the needs of each international school. At ISSP, in the first 2 weeks after school admission, students will take the WIDA test. This test helps teachers assess a student's English proficiency and better understand their language needs. Based on the score of the WIDA test, teachers will assess and decide whether a student needs EAL support or not. If so, he or she needs to be supported in what kind of fields.
Next, it is about the process of second language acquisition. This process will usually go through 6 stages as follows:
Stage 1 – Pre-production: This is also known as the "silent period". It is a period when a student engages in a new language but does not speak it. This stage usually lasts 6 weeks or longer, depending on each student.
Stage 2 – Early Production: In this stage, each student will practice speaking English using short words and sentences, but just focusing on listening and absorbing the new language. Students often have many mistakes in pronunciation as well as word usage during this period.
Stage 3 – Speech Emergent: In the third stage, students are encouraged to practice with English speaking exercises more often but using longer sentences with familiar topics. Their vocabulary will increase. At the same time, their basic errors will decrease.
Stage 4 – Beginning Fluency: In the next stage, students will be trained to be able to speak English fluently in social communication situations. In addition, they will be instructed to use more common phrases and contexts and how to use them appropriately.
Stage 5 – Intermediate Fluency: At stage 5, students are able to communicate in English coherently and fluently in real-life and even new near-conversational situations. However, there will be few minor errors in using vocabulary and expression. Therefore, at this stage, teachers will focus on developing thinking skills for students such as giving opinions and solving a problem in using a second language.
Stage 6 – Advanced Fluency: After 5 stages of language training and development, each student is able to communicate fluently in all situations. At this stage, students may still have mistakes in stressing difficult words and using idioms or proverbs incorrectly. However, they can use a second language fluently and confidently.
>> The Elementary Curriculum of ISSP <<
In the EAL program at ISSP, teachers will continuously monitor student's development to provide optimal support to ensure all students can use English fluently at their appropriate pace. Besides, the school also works together with parents closely to maintain, support and balance the ability to use a second language and mother tongue. Therefore, students at ISSP are good and fluent in both English and Vietnamese languages.
International School Saigon Pearl (ISSP) always welcomes all parents and students to visit the school. For more about the EAL program at International School Saigon Pearl, parents can book a school tour or contact ISSP Admissions Office via:
Phone number: +84 (028) 2222 7788.
Email: admissions@issp.edu.vn.
The EAL program aims to enhance the understanding and use of a second language for students. With the appropriate method and learning path, students can certainly be proficient in English in daily life, thereby helping them study at international schools more effectively. International School Saigon Pearl always focuses on building EAL programs personalized to each student to facilitate their comprehensive development in English using.